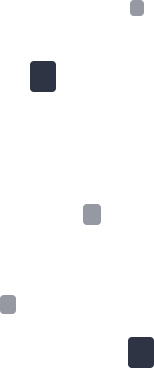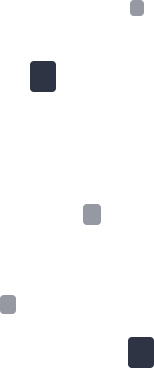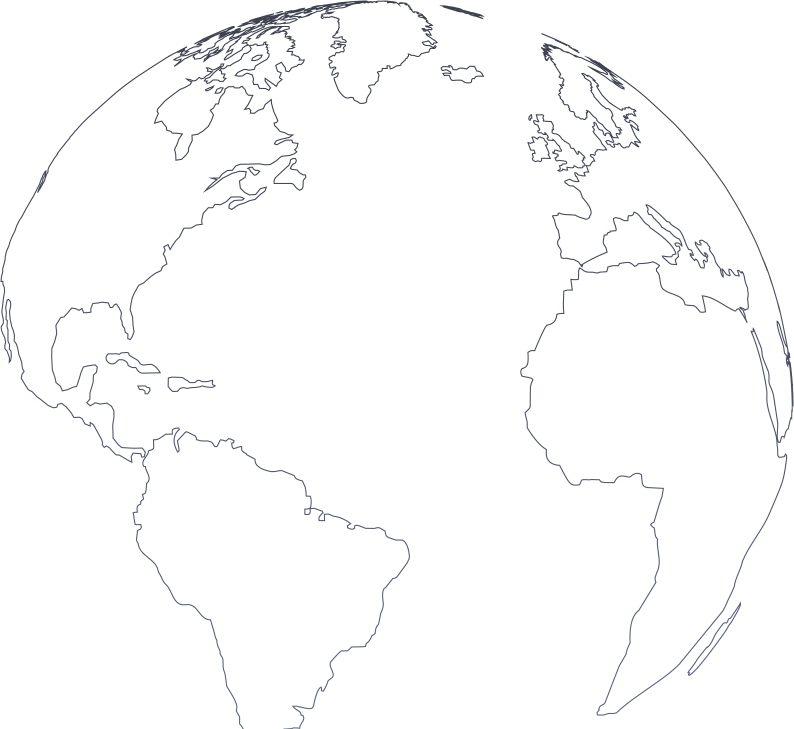 MAP Monitoring and Product Review for Brands
+400 Million

Product Prices

30 Million

Product Reviews

+30K

Ecommerce Catalogs

1 Billion

Product Images
Request free demo
Minimum price detection
netRivals software counts with an accurate map monitoring which helps analyze your products' price evolution across different stores and countries. On the one hand, you can check how your products are performing globally, that is to say, how prices in the market behave in comparison to your list prices. On the other hand, you can look at specific products in determined retailers and categories.
The platform will intuitively display which retailers fall below or above minimum prices in your catalog. This information will allow you to get a more comprehensive view of the distribution channels, detect inconsistencies, and make better-informed decisions.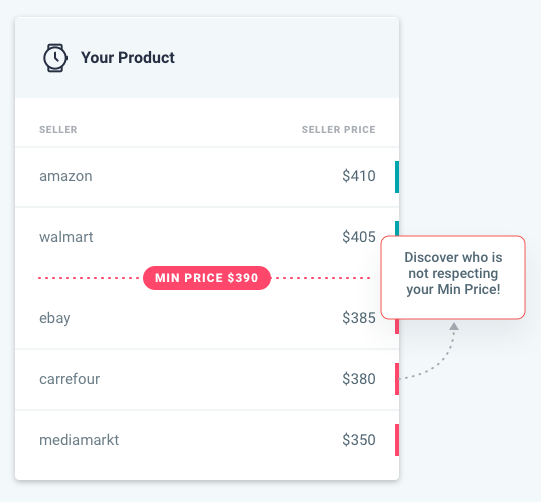 ---
Alert notification system
This system has been designed to send you notifications via email when price changes under certain criteria occur. The data obtained can be saved as reports in the following formats: XML, HTML, CSV, and Excel.
The alert notification feature allows you to check how the price has evolved from your suggested price to the real market price. This helps you evaluate the negative impact that certain prices may have on your brand's value and provides the basis for developing strategies to prevent loss of revenue.
---
Product review monitoring
netRivals platform for brands goes beyond data on prices and stock. Through the product review monitoring functionality you can visualize analytics on your product performance in terms of product reviews and ratings.
Analyze how negative and positive feedback influences your product demand and develop new ideas and strategies to achieve a more successful branding.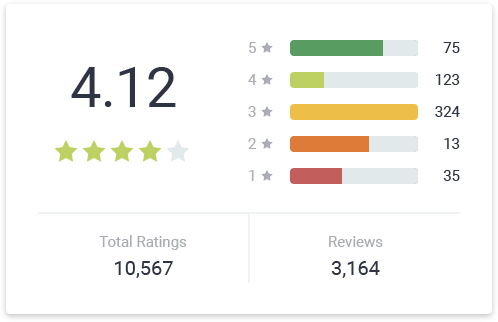 ---
Rating review over time
Check how rating has evolved for each of the products in your catalog. In case you have made changes in your branding, this will help you evaluate whether such changes have had a positive or negative outcome.
Employ this feature to help you determine how customers' perspectives and ratings evolve in relation to your brand. Start building greater value and more favourable customer perception on your brand.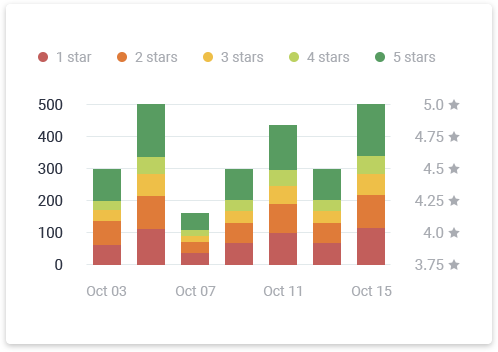 Competitive Pricing Analysis on E-Commerce Categories
Our systems daily track and update the prices of +400M products from +30K stores across +50 countries to provide you with useful pricing insights across industries in the marketplace.