This is how changes, improvements and other information of interest about the tool are notified.
Where notifications are displayed
Whenever there are new notifications, you will see a number marked in red on the bell icon at the bottom left of the screen.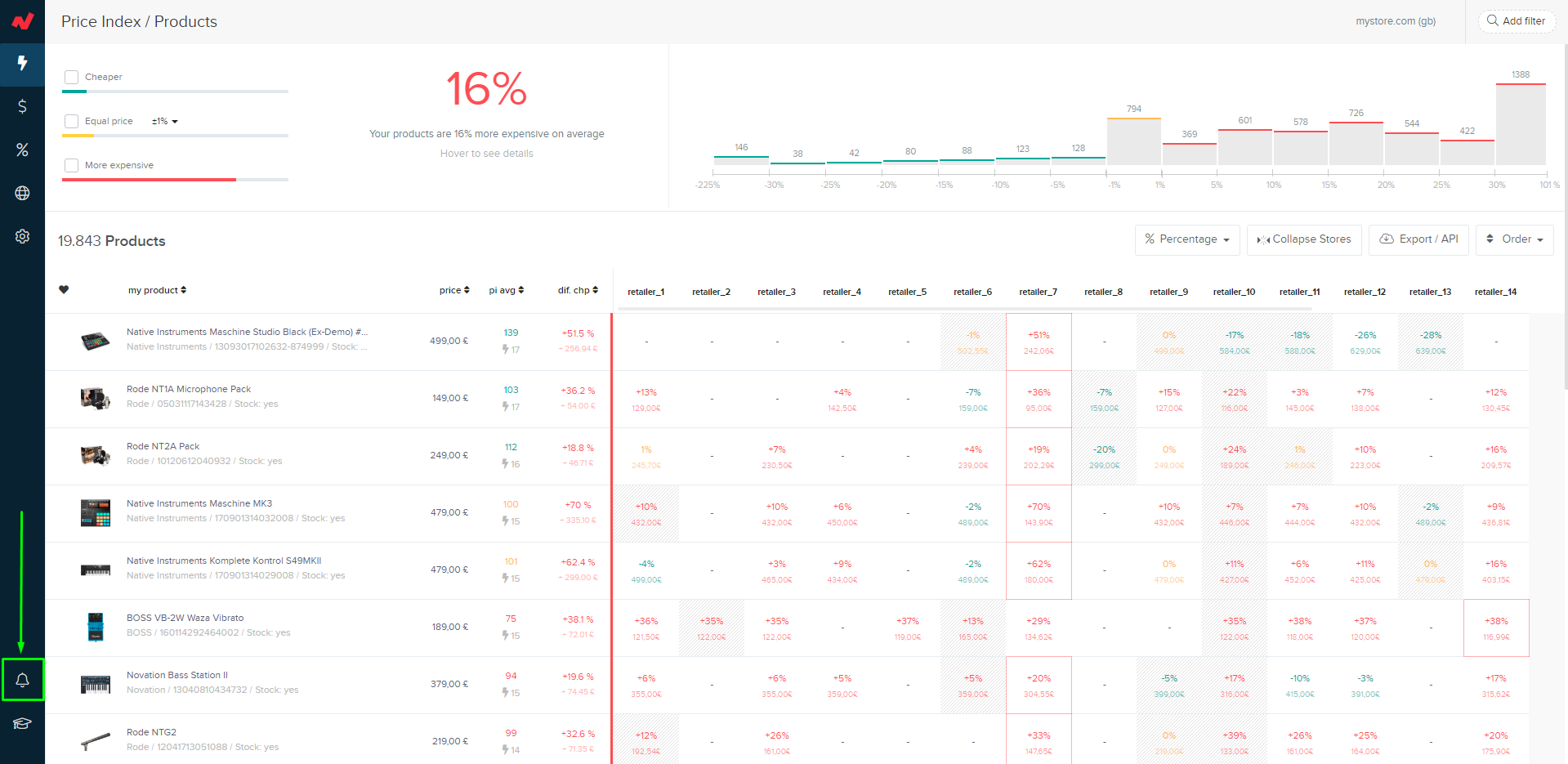 Types of notifications
Notifications usually warn of changes and improvements to the tool. Consult them regularly to keep up to date with the latest changes in the platform.