Learn more about reports, what they are useful for and how to generate them.
Frequent product searches can be saved as reports. Created reports can be checked by accessing the Saved Searches in the 'Add filter' button on the top right of the screen, as well as from the Manage Menu.
Create a report
Use specific filters you wish to apply to your product search and click on Search.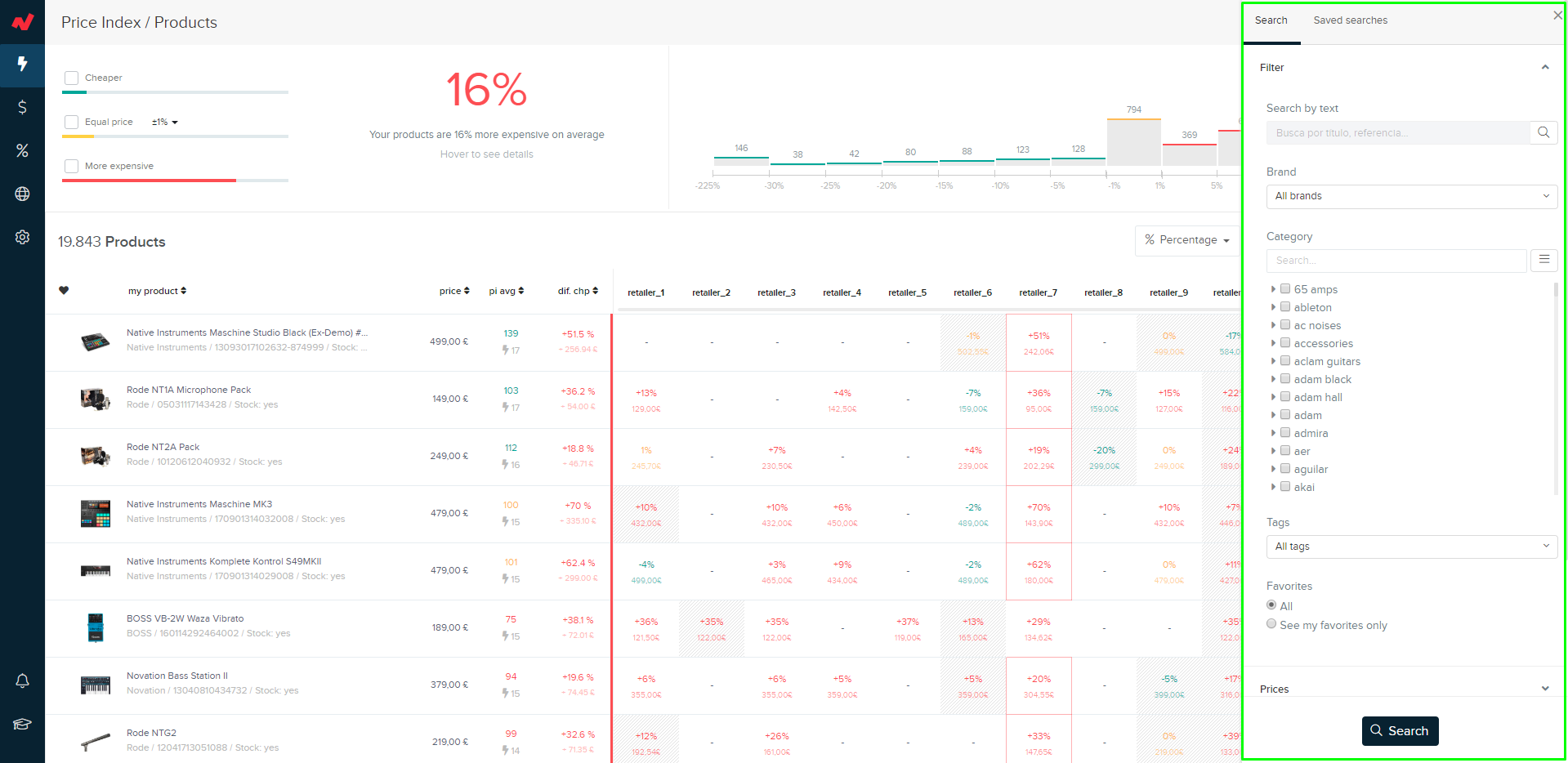 After the last step you'll be receiving the results you asked for. Save those results as a report using the button Save.
The platform will ask you to type a name for the report. Once you've done that, you click again on Save.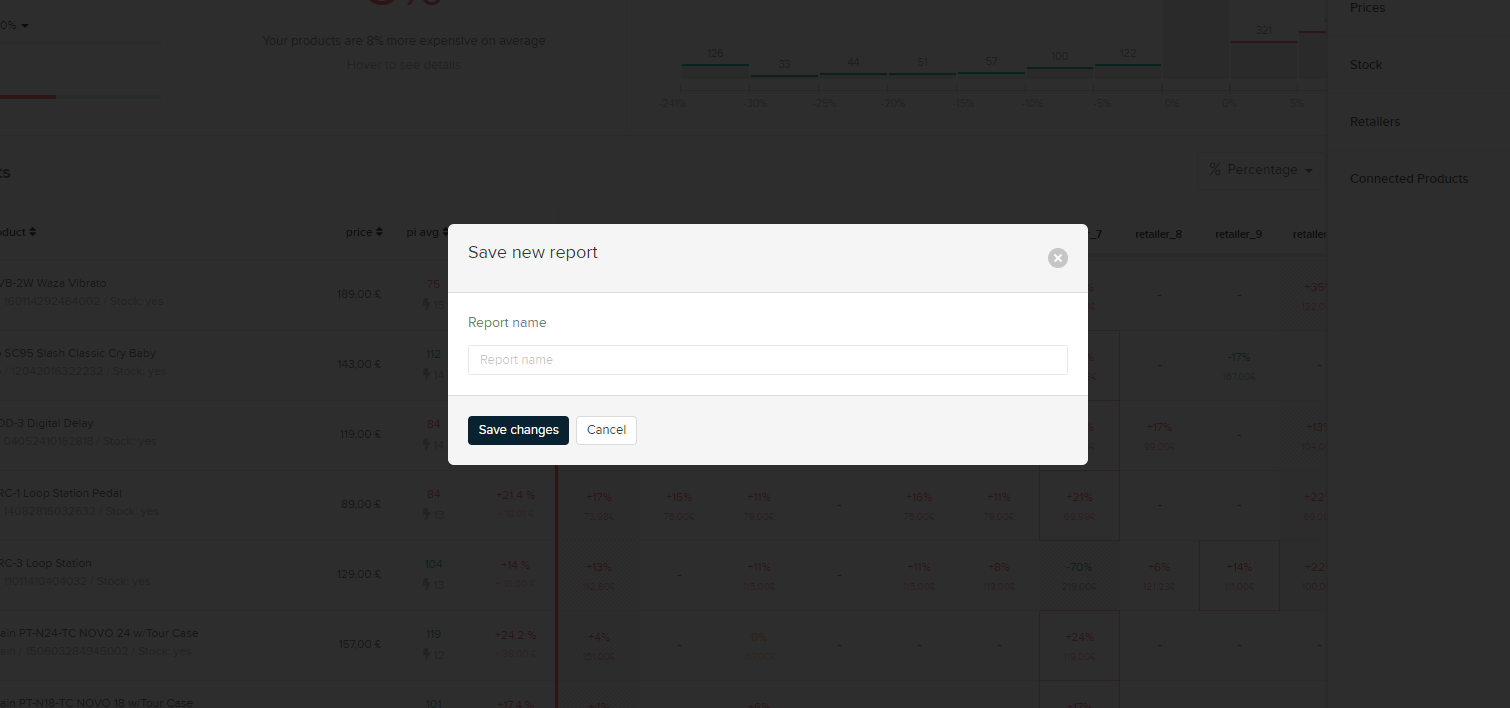 Check an existing report
There are two ways of displaying/consulting reports that have already been created.

You can visualize any existing report simply by clicking on its name from the Saved searches tab in the 'Add filter' button.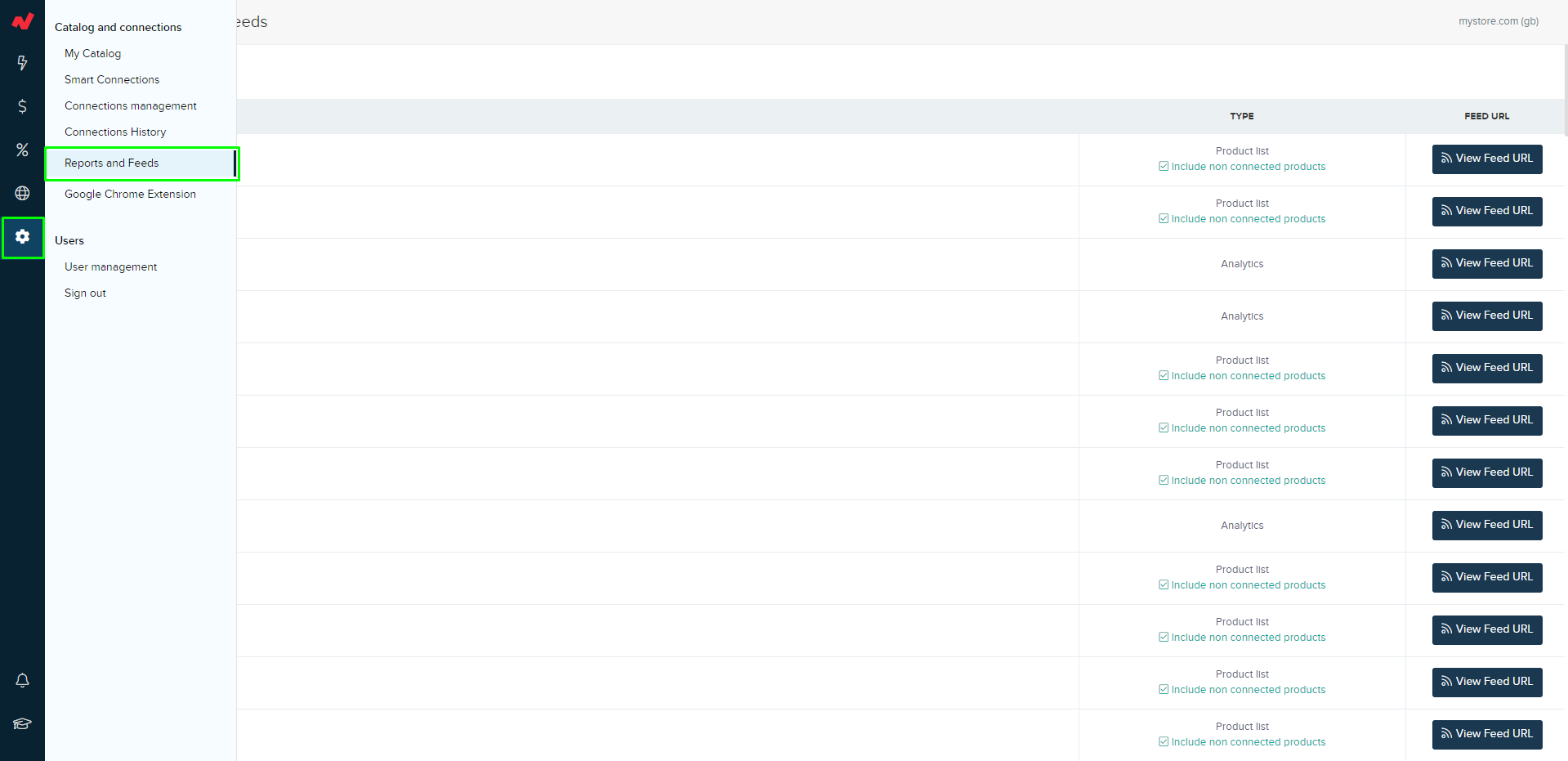 You can also access the Reports and Feeds page in the Manage Menu where you will see all the reports and feeds created to date.
Once you open the report, you'll be able to see all the products included in it. These reports are dynamic, meaning that every time you consult them, you'll be able to check all changes concerning prices and competitiveness ranking that have happened so far. Moreover, all products which do not longer meet the report's criteria will be excluded from it, and the same will happen with products that were not originally included in the report, but that can be taken into account now.
Notice: Reports are dynamic so the products included in each report will change as they adapt or no longer meet the report criteria.
Exporting reports
All these searches and the results obtained from applying these filters can be exported in the following formats by clicking on the button Export/API > Standard download.

File formats
XML
Excel
HTML
CSV
CSV (Simplified)
Help: Also, bear in mind that you can always look for products by using the search bar available at the top of any page.
Generating feeds
A Feed URL is generated for each of the existing reports. By using these feeds you can send information to other platforms like, for instance, Google Shopping.
Let's imagine now that you want to create a feed from scratch. This is a feed that you will later send to Google Shopping and in which you only want to include those products in which you are more competitive. In addition, this feed, as with all netRivals feeds, will be dynamic. That way you won't have to worry about generating a new feed every time your level of competitiveness changes. That is why this feature is so practical and efficient.
Whether you want to generate a feed like this or change its criteria, you just need to follow the steps below.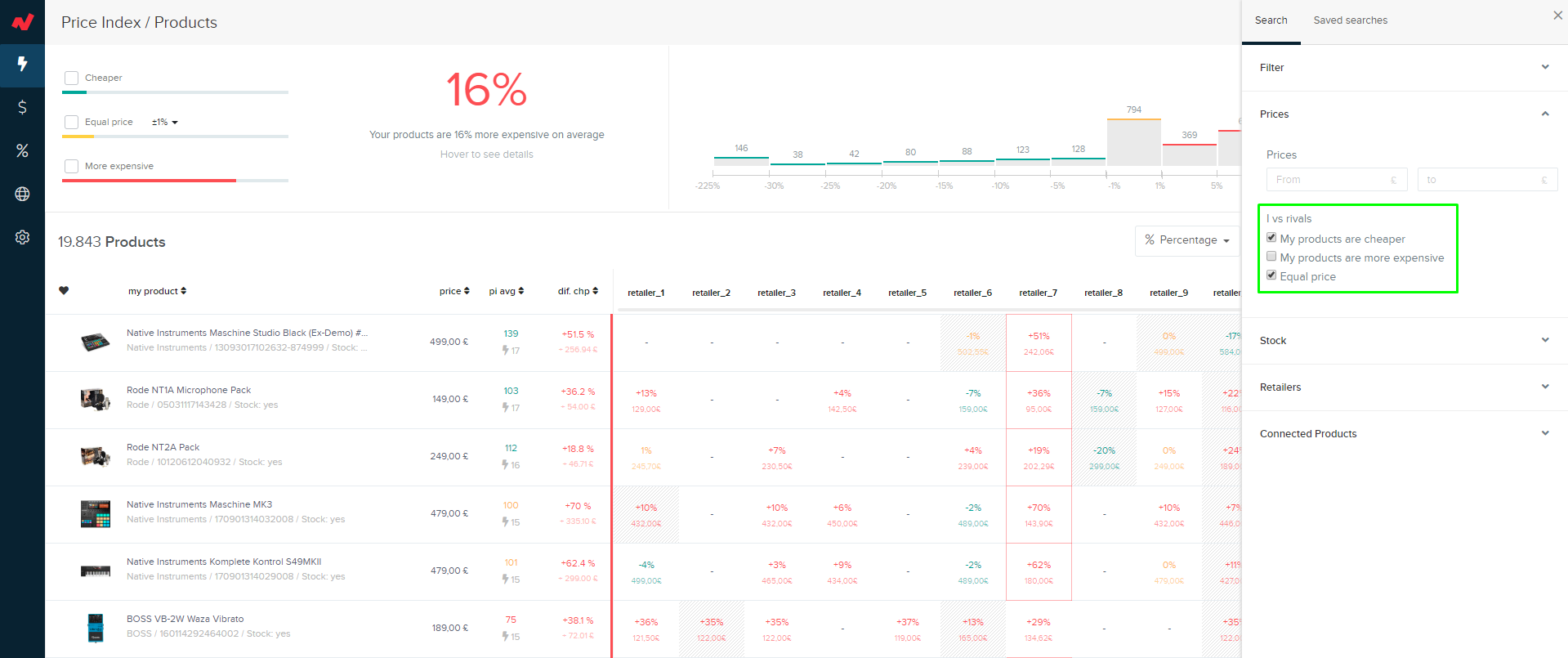 Create a report including all those products under the My products are cheaper and Equal price attributes.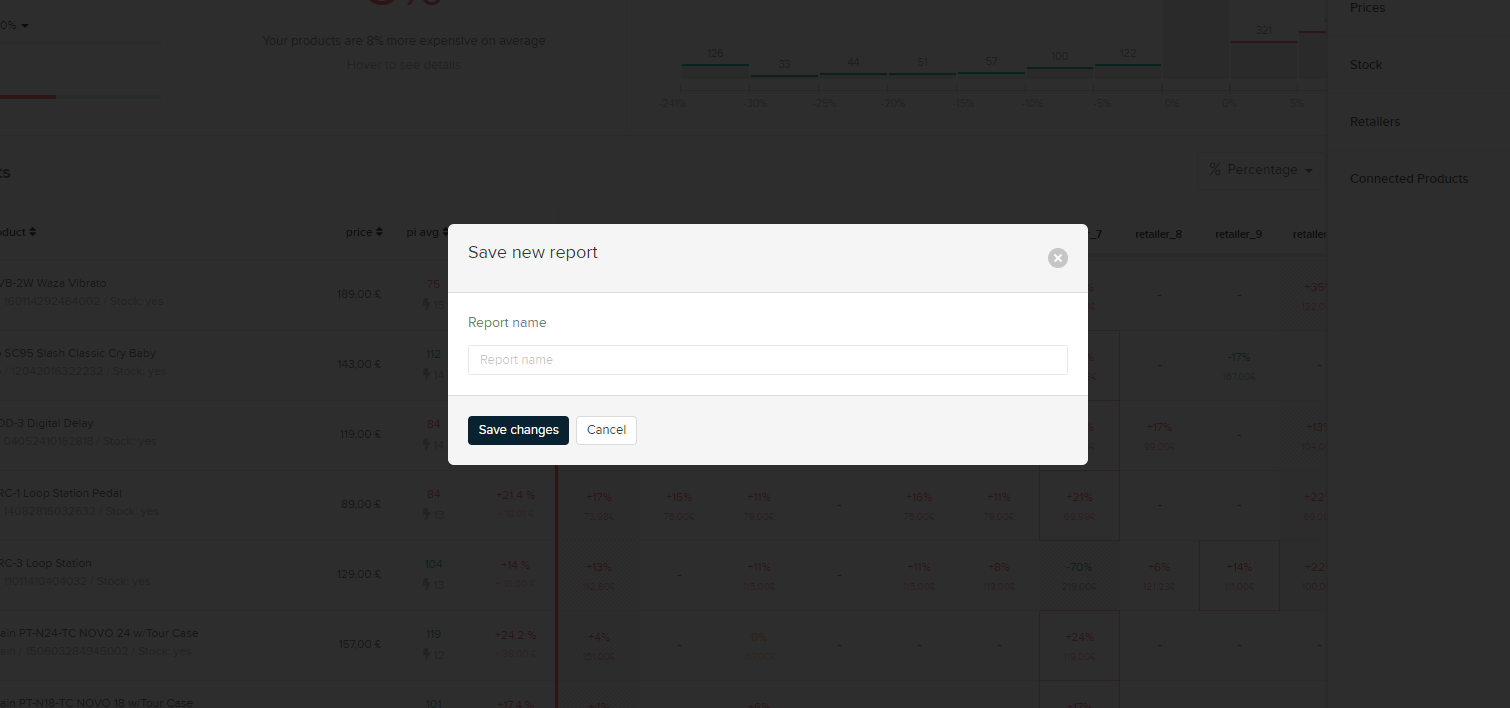 Save the report and give it a name that quickly helps you identify it.

Access the Reports and Feeds Page and copy the Feed URL and use it in your Google Shopping Account.