Save time and make the most of the Netrivals Search feature. Netrivals allows you to perform more precise searches based on specific criteria through its advanced search bar. Here's how you can perform more accurate searches that include multiple EAN or SKU codes.
How to search for multiple EAN/SKUs at once in Netrivals
First, you must access the search bar at the top right of the tool. From there, click on Advanced to access the advanced search mode.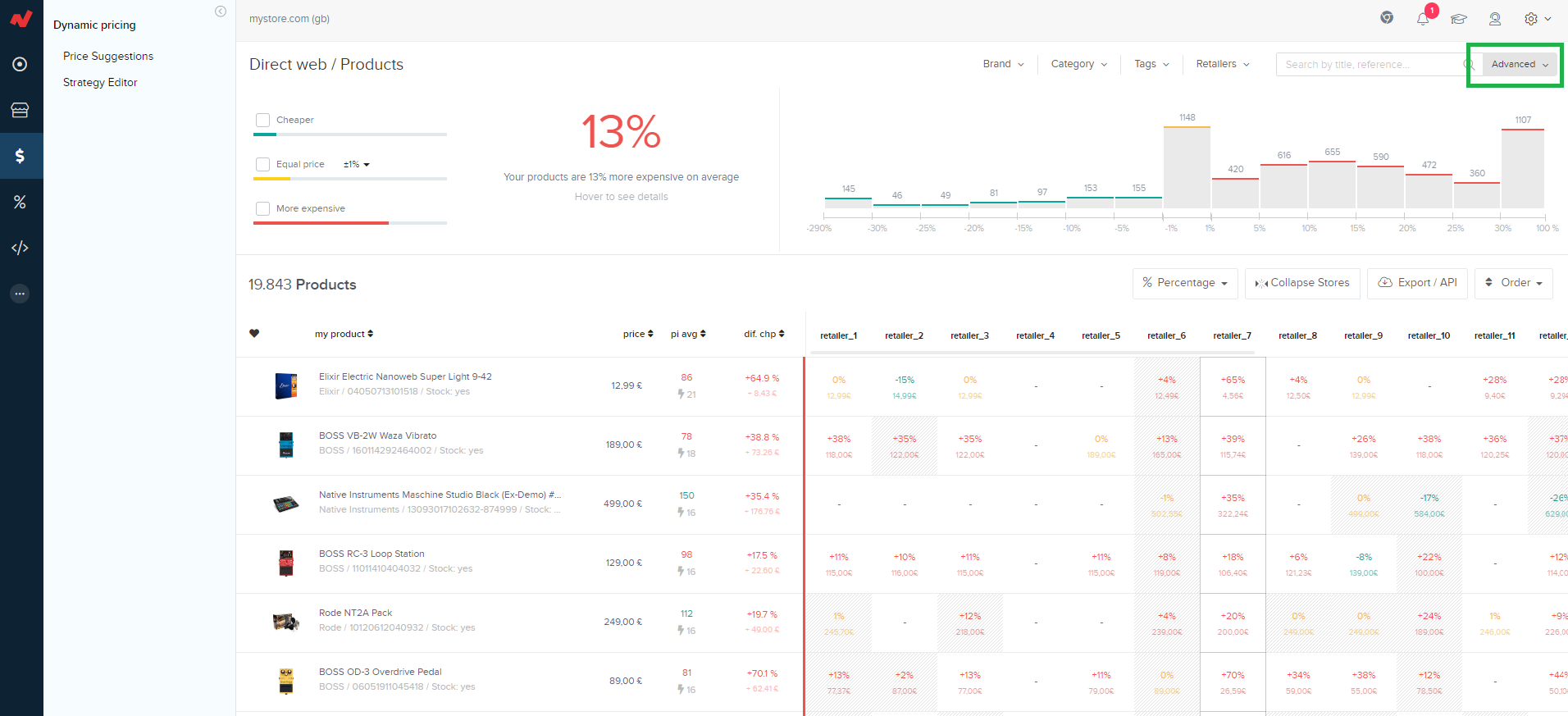 Once you click on Advanced, the right side menu will be displayed as usual. In order to enter several EAN or SKU codes you must select the Codes/EANs option that appears at the top in the filter section.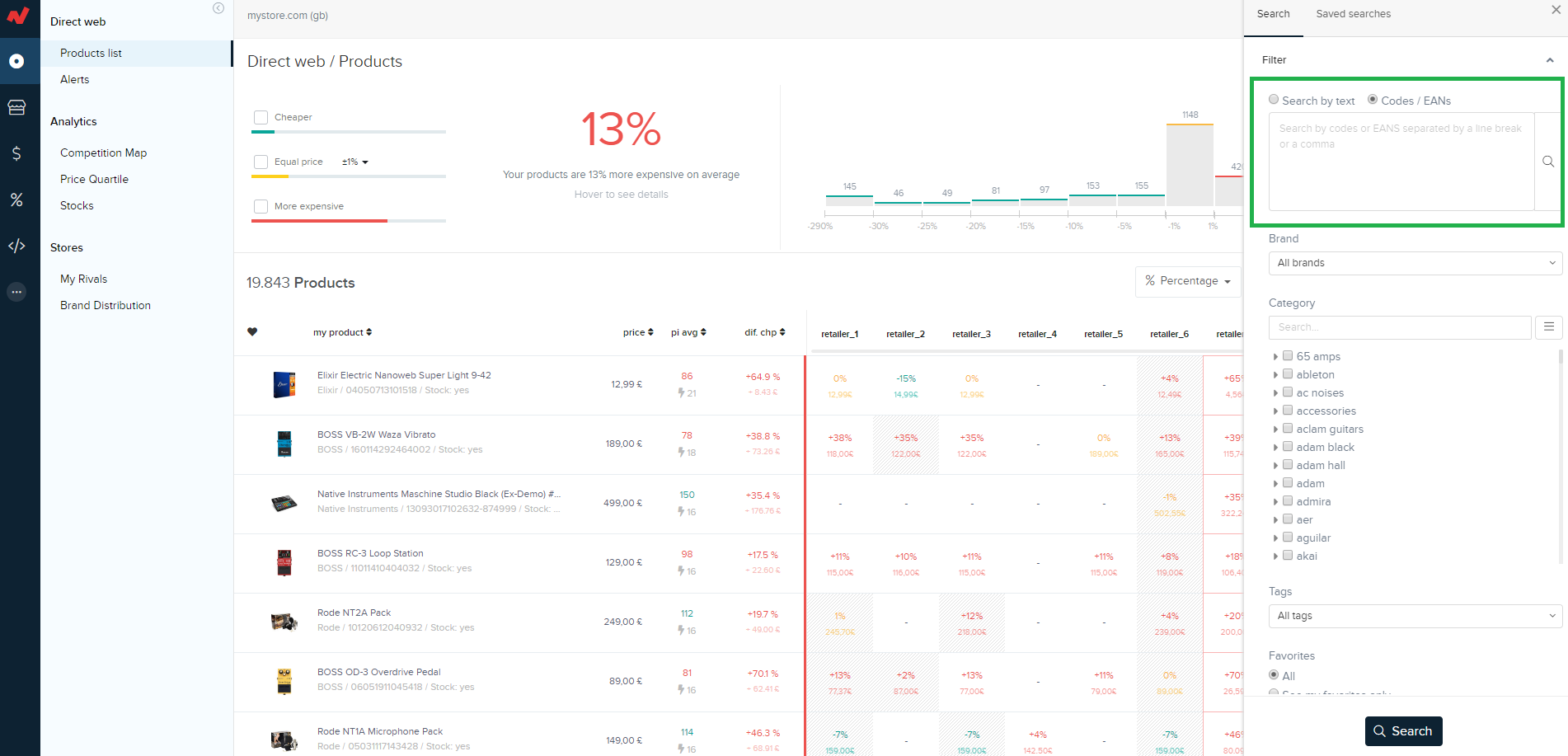 The rest is easy, now you just have to enter the codes. You can do it in two ways: by commas or by line breaks. But we recommend that you always use the line break.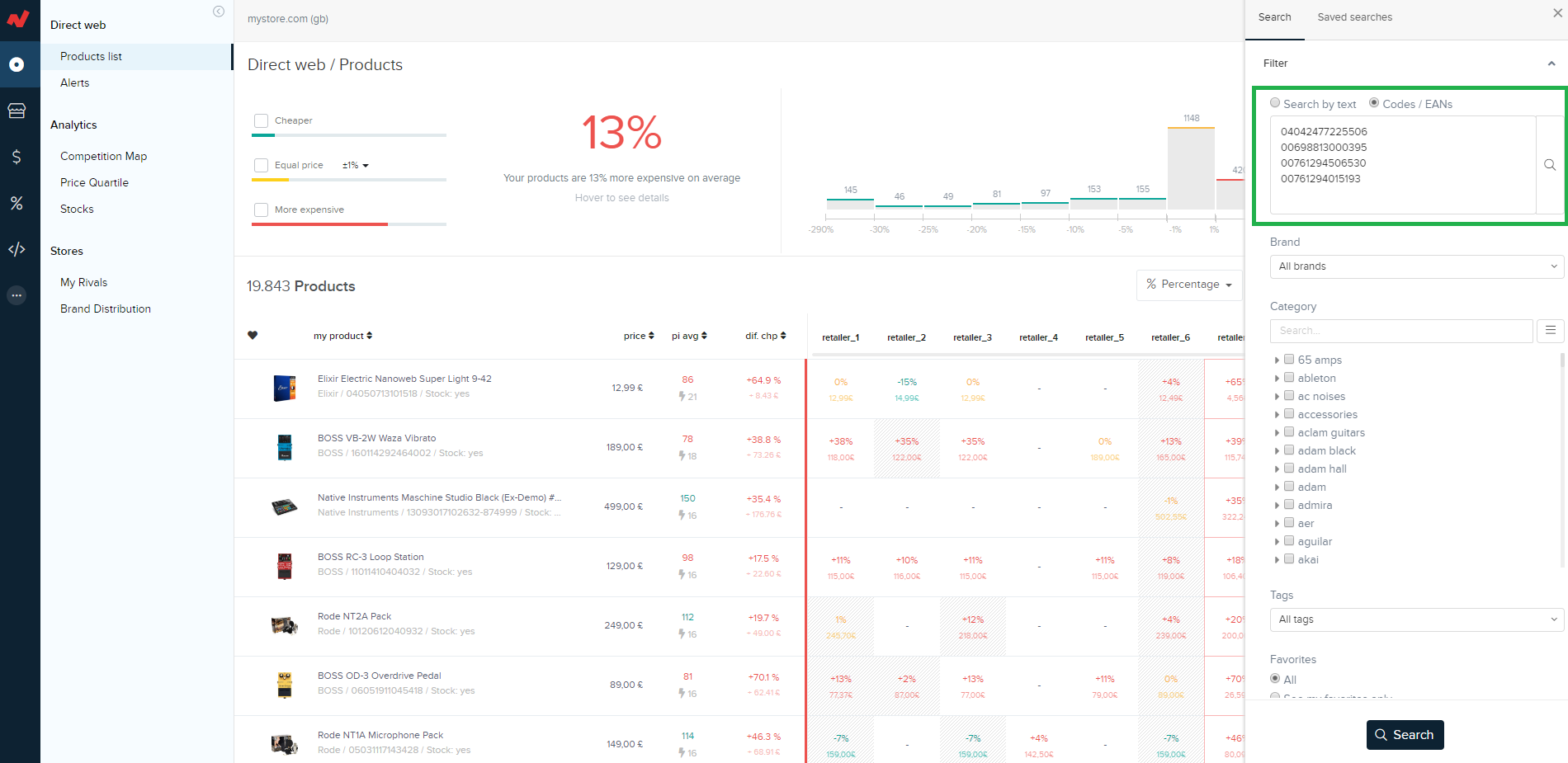 Then click on the Search button as usual.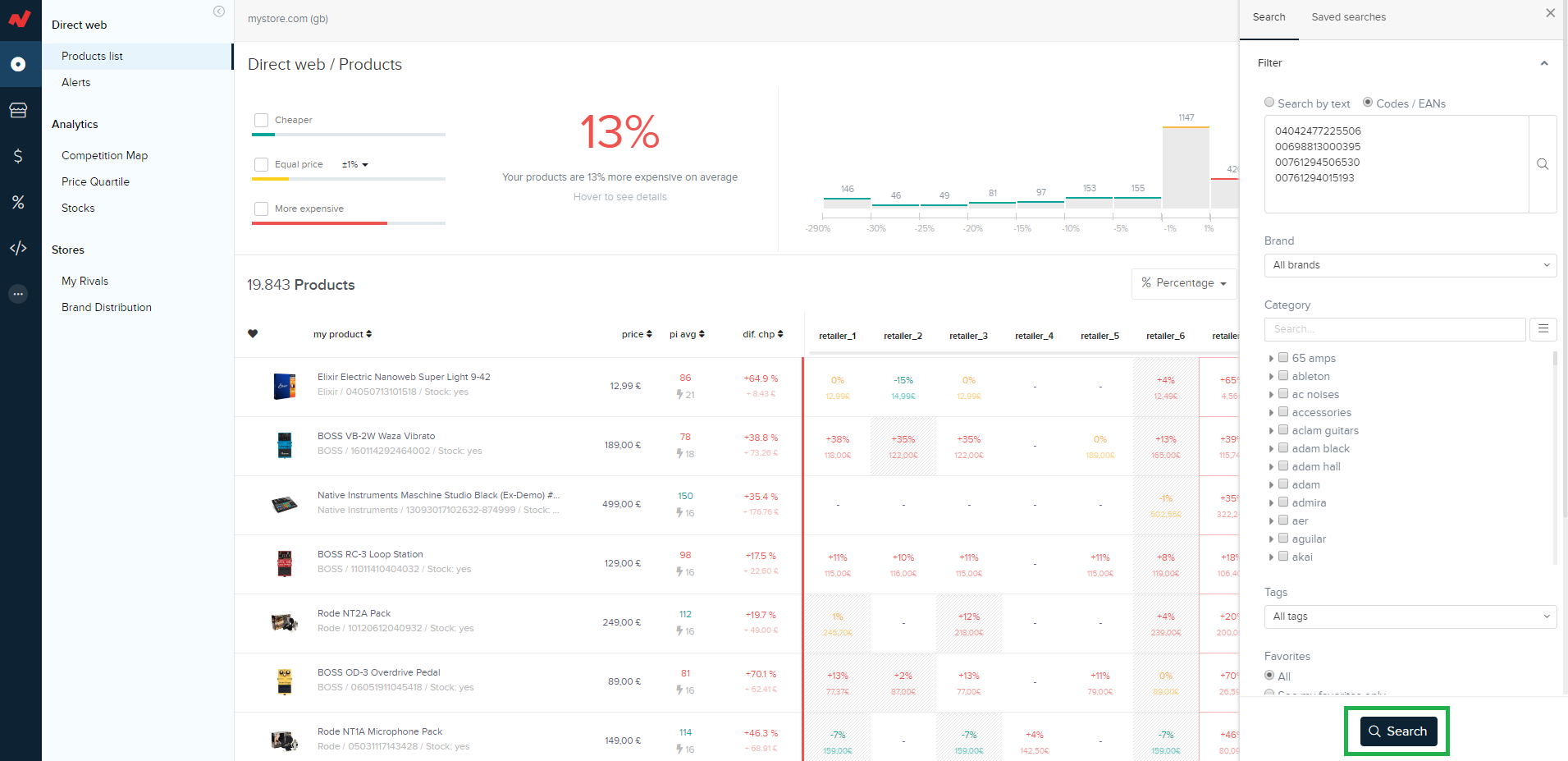 Netrivals will then display the products whose EAN/SKU codes you have previously entered.