You can report all your technical issues and questions directly to our Customer Care team from our Support Center. Your questions are answered quickly, since the entire Netrivals Customer Care team is on the lookout for open tickets in our system to respond to your problems as fast as possible.
Go through the following sections to learn how to access our Support Center
Where to access the Support Center
From this icon on the SaaS you can access our support portal, where you can open your help ticket or support request.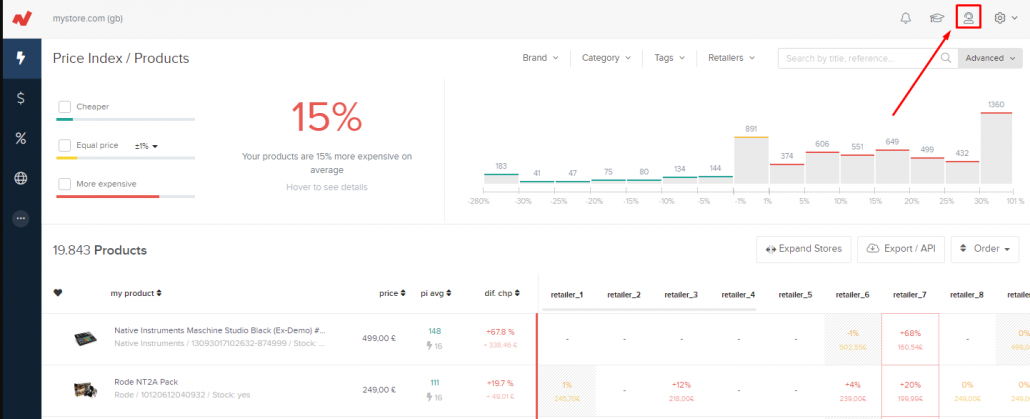 Creating your user within the Support Center
To submit your first ticket in our Support Center, firstly, you'll need to create your user: enter the email and password that you are going to use by clicking on the Sign Up link. If you've already created your user you can go ahead with the sending process.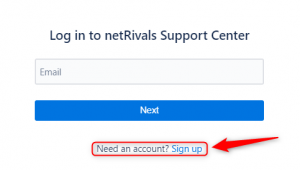 How to submit a ticket
From the main page of the support center you can choose from the following actions:
Request the integration or suppression of specific features.
Report technical issues such as bugs or any other problems you detect.
Ask any other questions that may arise regarding the use of the platform.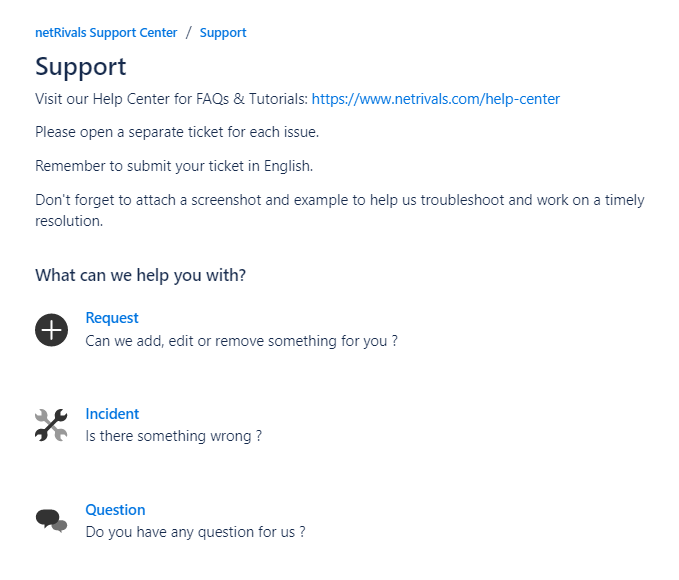 So, let's say that you are reporting on a technical issue or incident. You should then, give more details of that specific scenario.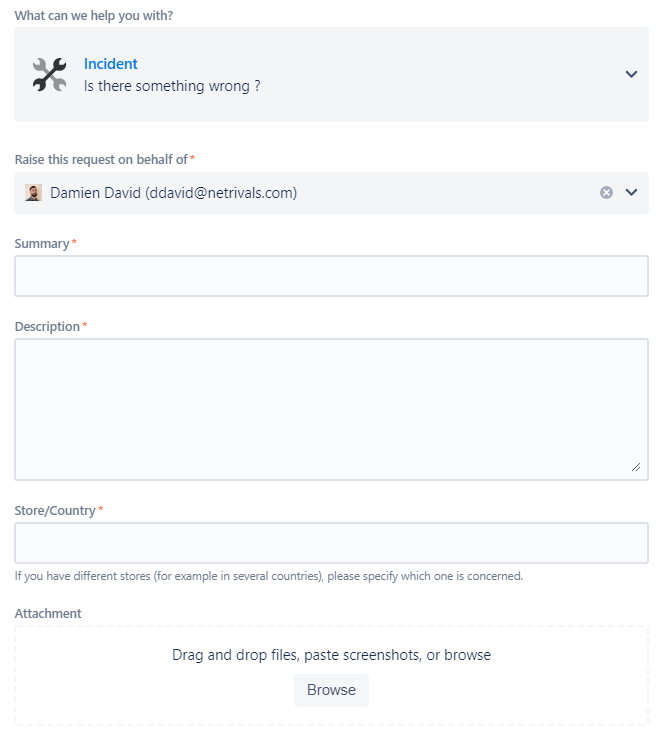 Briefly describe your problem/request in the Summary box. It must be short, think of it as the subject of an email.
Give more details about the question or questions you have, or on the issue you are reporting within the Description box.
Indicate store(s) and country(ies) affected by the issue or question you are reporting about.
Attach additional assets that will help the team better understand the problem you are reporting, and, therefore, respond to your request more quickly (screenshots, files, etc.).
How to check the status of a ticket you have submitted
From the tab located in the upper right corner you can get to check the status of your ticket, the reference, and the person who submitted the ticket (whether it is you or your colleagues). You will also receive a notification via email.