To analyze the competitiveness of an industry like the sporting goods industry we can use the Porter analysis of the Five Forces. This model, created by Michael Eugene Porter, takes into account different factors that will help you have a more complete picture of your business.
Porter's five forces are:
The bargaining power of customers

The bargaining power of suppliers

The rivalry between companies

The threat of new competitors

The threat of substitute products
According to this model, to detect competitors is a fundamental action to know your position in the market and to evaluate the profitability of your sports products business. In this guide we will give you indications to be able to identify rivals and make a competitive analysis accordingly.
Identify your current competition
The first step you should take in order to have a deep knowledge in the competitive sports products industry is to recognize your competition on the spot and locate your competitive position with respect to your rivals. This task can take a lot of time and effort that you could invest in other areas of your business, but you have at your disposal software solutions that allow you to speed up and automate this process. These applications can suggest rivals based on the compatibility of your catalog with the competition, although you can do it manually by inserting a URL.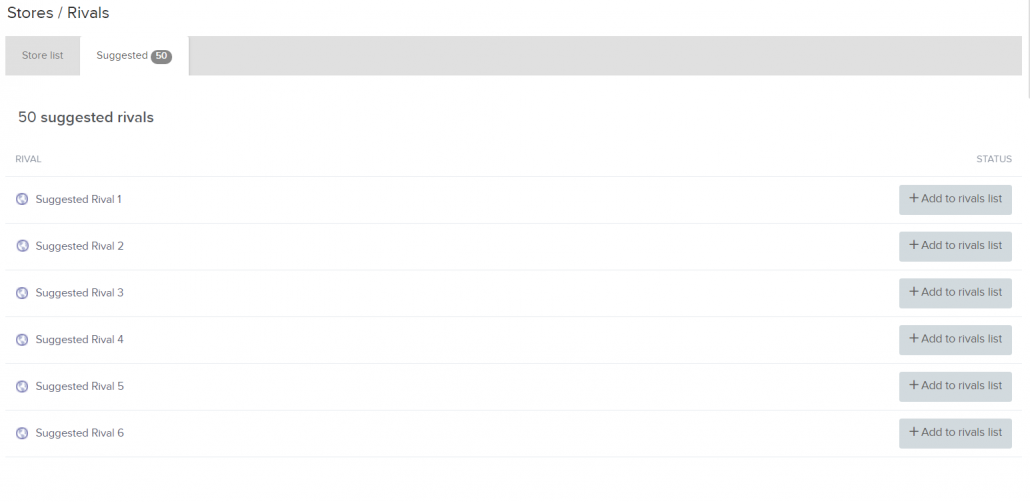 After establishing all the rivals for your business, it's time to compare where your e-commerce is most competitive and where you need to improve. You can make the comparison in a general way, by specific product groups, brands or products.

Just as it is important for you to identify the price competitiveness of your sporting goods business against your competitors, it is important to know the stock level of your products, as it can give you room to raise prices if you do not have direct competition for a specific product.
After analyzing your competitive status with respect to your rivals, several scenarios may arise: that you have the best price in your vertical, or for example, that for a given product category, all your competitors have significantly lower prices than you do, so you will not be competitive. One action to avoid the disadvantageous position of your business is through the monitoring of rival stores. You should then negotiate with the distributors in order to get better acquisition prices and thus remain competitive.
New competitors, how to detect them?
Now that you have done a competitive analysis of the rivals you are following, a question emerges: How do you identify if there are new competitors in your market or vertical? The sporting goods industry has many companies, due to the market specification in many verticals, so you have to be on the lookout for new competitors.
You can find a very reliable indication that new competitors have entered your vertical from the keyword search. When they suffer an increase in search popularity, they may be indicating that a new player has entered the market.

Based on the keyword search through an SEO analysis software and combined with a tool of Rivals Suggestion you can identify those new competitors that have entered your market and may represent a threat to your e-commerce of sporting goods.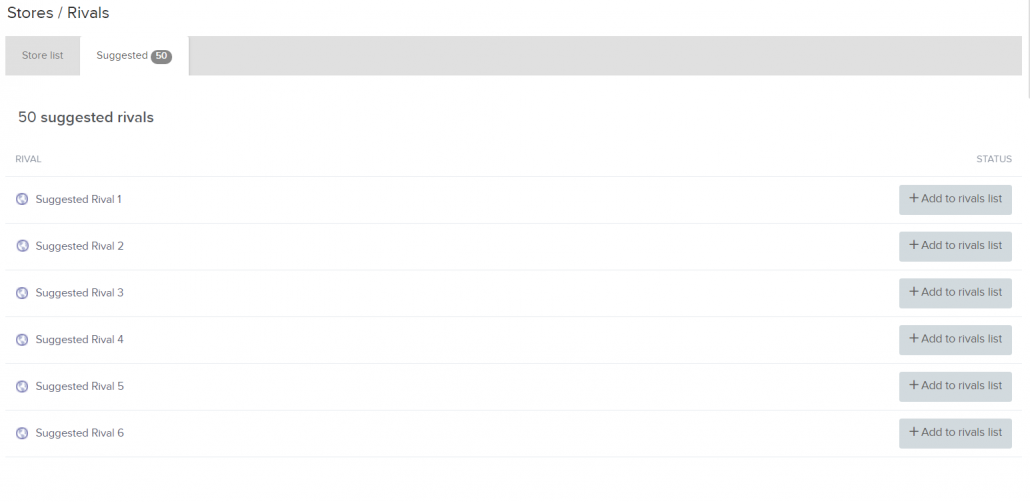 Another way to check for new competitors is to look at the price increase of the CPC, CPA or CPM (depending on your advertising strategy). The increase in value of these keywords will mean that there is more demand, so a new retailer has probably decided to act on the vertical you operate.
One element that can help you identify the entry of new competitors in the sporting goods market is when you see a sudden drop in prices, without having any target date for e-commerce, such as Black Friday or Blue Monday.
While this price drop could be caused by a current rival, who is acting aggressively to gain more market share, it could be a new competitor who wants to enter the market strongly through a penetration strategy. You will be able to detect these intense price drops through a price monitoring tool and an alert system, which will automatically warn you as soon as one of the competitors you are following drops the prices of their products below a threshold determined by you.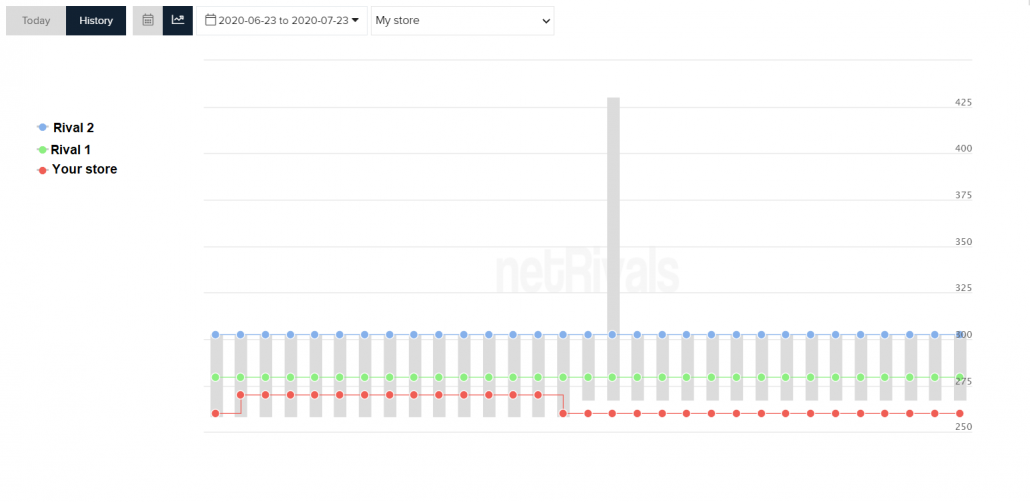 Finally, by analysing search engines such as Google, you will be able to observe the existence of new competitors, which will be using concepts and keywords similar to those you use every day, since you are in the same vertical.
Final Thoughts
In this guide you have seen how the use of tools or software can help you identify both competitors in your vertical and new ones who are trying to achieve a position in a competitive industry such as sporting goods. These analysis will also allow you to know the level of competitiveness of your business and identify areas of improvement for the products in your catalog.