Price intelligence is a tool that, thanks to the study of the competition's prices, gives you a global vision of your vertical and consequently, an advantage over your rivals. Often competitors can have products at a lower price than the one you have in your e-commerce. In those cases you can apply price intelligence as a solution to achieve price parity that allows you to compete.
---
To find out how your competitors are pricing, the use of price intelligence tools allows you to identify advantages that rivals might have over your e-commerce, such as better conditions with suppliers or more efficient logistics. You can even notice changes and thus anticipate market disruptions.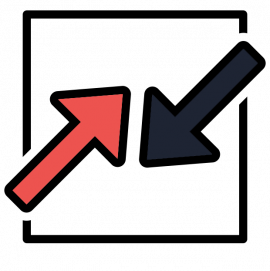 Match your competition
To control the price of your products and achieve price parity with the competition, we recommend the use of dynamic pricing tools: this software allows you to update the price of your catalog automatically and periodically. The price update will always be subject to pre-set rules that you indicate within the application.
To implement a price strategy you must choose a general rule: "I want a 20% profit margin on all my products" and then insert more specific rules "I want my X-brand products to be 2 euros cheaper than store Y". You can organize campaigns with these rules and activate them according to the season of the year- example: a sports store makes its beach products cheaper during the spring.
Before setting a dynamic pricing strategy, you should connect your product feed with those of your competitors that you wish to control. This feed is automatically connected through the EAN – international product identification code – in a semi-automatic way, based on similar characteristics between products, such as image, text, etc., or manually through a URL.
To be able to match your products with those of the competition without fear of losing profit margin it will be important to identify factors that will allow you to have more performance. If you notice that the average market price is far below the price of your items, your shop may be facing:
A disadvantageous position against suppliers
Lack of stock
Poorly logistics
High fixed prices
Post Analysis Strategy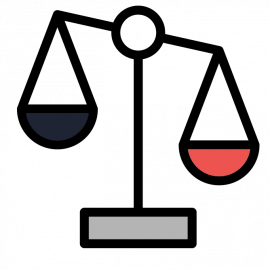 Once you have made the analysis of the competition and implemented the pricing strategies through the application of dynamic pricing, you must look for ways to improve the performance of your products. Now that you have the same price as the competition, there are no visible differences between your rivals and your e-commerce.
Offering services that improve the shopping experience of your consumers is a good option to get away from the competition and increase the conversion rate. Try to offer a useful after-sales support for the user, such as a channel to answer their questions, shipping tracking option, etc. Seeking engagement and building relationships with users instead of focusing on sales per se is vital to turning casual users into loyal customers.
Consumers appreciate being treated with honesty and clarity. They want a personal and unique selling experience and you can look at the reviews and opinions on your website to enhance your strengths, improve your weaknesses and find out which products in your catalogue perform best. Putting a defined space on your website to give the consumer a chance to speak will bring you closer to them and let you know what steps to take to achieve better sales.