If we analyze the sports goods market, an industry that generated more than 70 billion dollars in the US in 2018, we can instantly observe two very marked characteristics: the enormous competitiveness and saturation, with most brands being suppliers and retailers at the same time, and the verticalization of the sector, due to the great variety of sports disciplines, which depend on a specific typology of articles.
One of the great challenges for any store, whether a traditional or an online business, is to be able to sell the best products at competitive prices, in other words, to increase the conversion ratio while protecting the profit margin.
How to improve sales?
An e-commerce of sporting goods has a serious limitation compared to physical stores: most items must be tested by customers. For example, in an e-commerce of furniture, customers can see the entire product from a screen. In the sporting goods sector, on the other hand, it is crucial that the person who is going to buy the product is comfortable and at ease, since often health or sporting performance is linked to the proper use of the products.
In order to increase sales and therefore income for your business, it is essential to take into account two factors that differentiate sports electronics stores: what will be your competition? And in which countries will you operate?
The first question has a simple answer: you should determine who your competitors are based on the similarity of products. Through a price monitoring software you will be able to identify the catalog similarity with those rivals you have chosen, as well as see a recommendation of rivals through the same tool, which compares the reference codes (EAN) of your products to recommend you to follow other rival stores.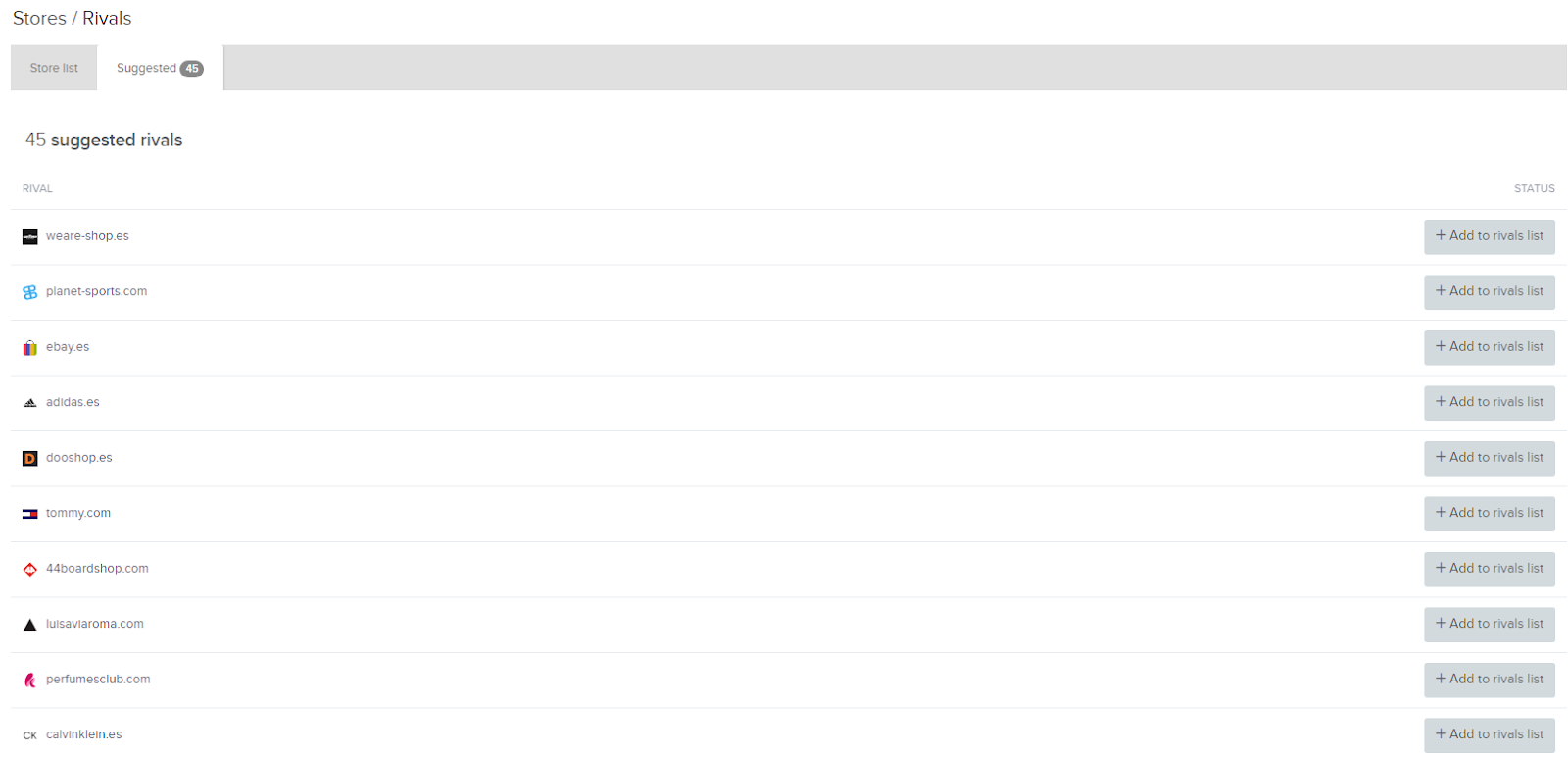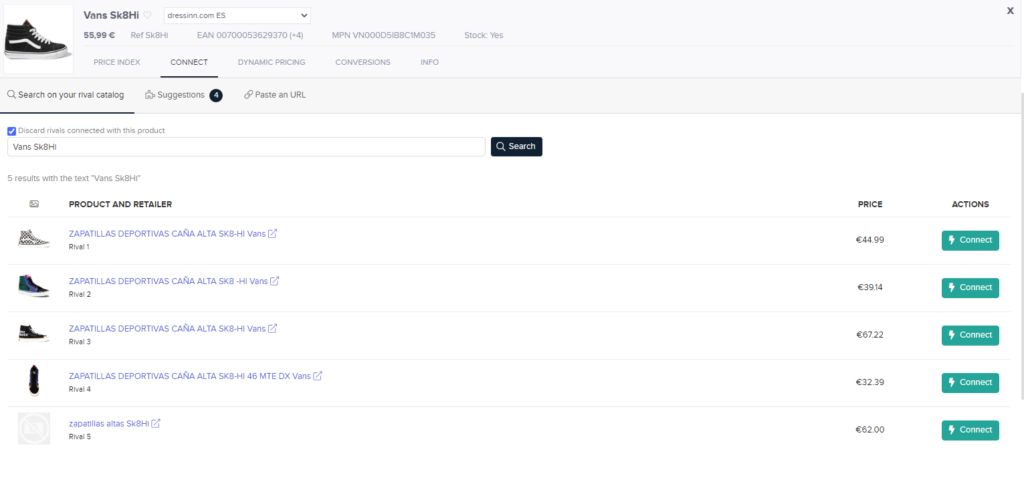 Once you have answered the question of the competition, it is time to know where to operate. Why is it so important to choose the country where you will sell your products? While a large part of sports products are from major sports that are practiced around the globe (handball or soccer, for example) there are some sports that are impossible to practice in depending on which country, such as water sports in countries without a sea, or hiking in countries without a mountain, such as the Netherlands.
In order to be able to adapt to the different countries and stimulate online shopping, the best method is to adjust each home page to each country, adapting elements such as banners, images, currencies…
Reduce costs through dynamic pricing strategies
At the beginning of this guide, we defined the sports products industry itself as competitive and with many ramifications. Another important feature for this business model is seasonality.
This factor is similar to the choice of countries in which to operate, which means that while a large proportion of sports products are not influenced by the weather or the time of year, there is a wide range of products that are highly affected by the seasons, such as snow sports equipment or water sports products.
If you do not take into account this seasonality in the products in your catalog, you may be increasing the variable costs related to the storage of these products, which are inefficient out of season.
In brick-and-mortar stores, they often have outlets for off-season products in order to reduce storage costs.
One option you have at your disposal is the use of dynamic pricing tools that adjust the prices of those products with high seasonality, so that they are competitive and stimulate consumers to buy them. These dynamic pricing tools will suggest prices according to the level of competitiveness of your rivals, that is, they will automatically adjust your prices to those of the rival with the cheapest products, always maintaining a minimum margin to avoid loss of profit.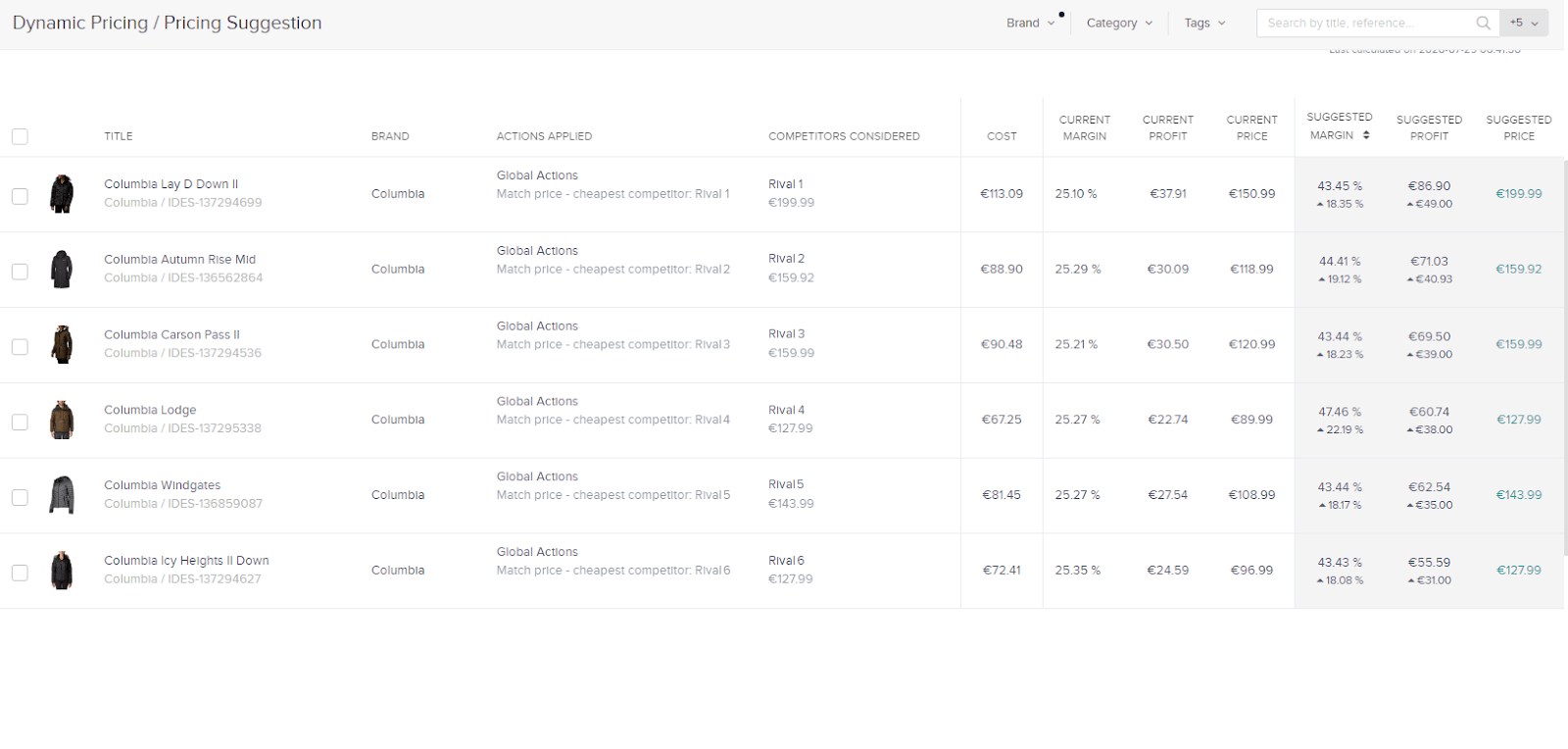 Final Thoughts
Starting from the premise that there is no perfect product, to maximize profits and sales in your B2C business of sports products, it is essential to conduct a study of competitors and market to know what to sell and when. The particularities of this industry, which range from rivals to consumer countries, are a drawback for any e-commerce owner. With the use of Big Data tools you can overcome these adversities and sell your sports products at competitive prices, without compromising your profit margin.