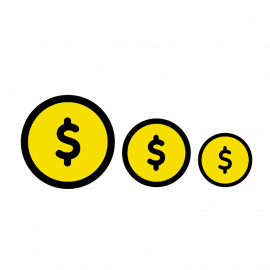 Reducing costs is the primary goal of any purchasing department. Even though getting to optimize and maximize the benefits of your online store is not as easy as it could seem, thanks to monitoring tools and dynamic pricing solutions, you will get to achieve the objectives of your purchasing department and maximize the performance of your most competitive products on the net.
The objective of the procurement department
What are the principal duties and goals of the purchasing department? This department has several tasks that end up involving other departments like pricing, marketing, sales, etc. Although there are many other duties, these are the three primary functions:
Cost reduction. The primary task of this department is to manage the goods' acquisitions optimally, maximizing the profit margin of the company.

To have a good relationship with suppliers. It is important to have a good personal relationship with suppliers, as this department is in contact with them on a daily basis. Besides, you need to choose the supplier that best meets your needs and is able to negotiate, mostly if you are a small or medium company.

Stock management. Foresee top-selling seasons; make sure there are always enough products in stock to supply the market's volume of demand. Excellent organization and management will benefit you with better results.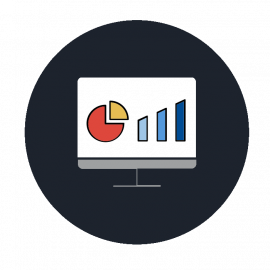 Monitor your competition to reduce costs
In most of the e-commerce industries, watching the movements of your rivalry turns out to be an indispensable activity. It is something that complements the pricing strategy of your e-commerce by providing you with crucial information to support your strategic decisions.
Thanks to monitoring tools, you will clearly visualize the evolution of your rivals' prices, identify regular pricing patterns repeated in time, and comprehend the behavior of the market concerning a specific product type.
Competitor monitoring tools let you gain competitiveness inside your vertical by providing you with powerful data to make better pricing decisions and adjusting your prices according to the current market situation.
By applying these solutions, you get to reduce costs and adjust your products' prices, so they look attractive to your potential consumers. Besides, you can also negotiate better acquisition conditions with your suppliers. How? Once you have monitored your competition, you can get to see who has the minimum sale prices for a product. If a rival can set a lower price, they probably do so because they got better acquisition conditions and have more profit margin to reprice its products.
Maximize your most competitive products
Once you have started monitoring your rivals, you can begin by adjusting your price better. Usually, these readjusting tools (commonly known as dynamic pricing) provide you with pricing suggestions based on two main aspects: a set of rules you will have previously defined; and the current situation of the market.
What does it mean, though? It means that the tool will apply your previously-set rules taking as a reference the data monitored from the market. For example, you can decide to be a 5% cheaper than your primary direct competitor; or to be 10 Euros less expensive than a specific rival. This way, you can segment and modify the prices of those competitive products that you would like to boost.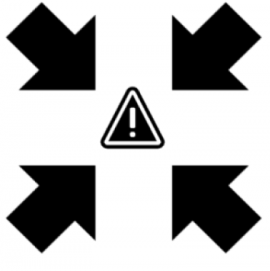 Thus, automate dynamic pricing suggestions' goal is to minimize the risks of losing profit by knowing how to maximize the benefit of your products. Pricing and profitability go hand by hand in the e-commerce industry, so that is why:
First, it is crucial for you to get good purchasing costs.

Secondly, you have to optimize your most competitive products of your catalog to improve your profitability.

And as a result, your level of competitiveness will be improved thanks to having prices adjusted to the reality of the market and, at the same time, having a broaden profit margin.