An excellent way to boost your e-commerce stores' sales is to use platforms like Google Shopping. However, it is necessary to know how to optimize your campaigns in that platform to take out the most of it as it can bring you notorious results for your digital store if appropriately used.
We want to recommend you a few tips that might be useful to optimize your Google Shopping campaigns and boost the number of conversions of your store.
Automatic integration with Google Shopping

A helpful way to save time when designing your Google Shopping sales campaign is synchronizing your catalog directly with this platform. This way, you can skip uploading each product separately and minimize the time investment to create your catalog there.

Thus, if there is any pricing change in your store's feed, the software will synchronize automatically with your catalog in Google Shopping. That will ease up your uploading process and will allow you to focus on other duties rather than spending time thinking about updating your GS prices.

Select the most competitive products

Do you know what products you have to include in your Google Shopping catalog? Probably not all your products' prices are competitive enough to be added in Google Shopping. There are pricing optimization tools that help you choose what products adjust better to the market's competitive level.

These tools can detect how competitive your prices are because they continuously analyze and study the situation of the market. This way, your prices keep constantly and automatically updated, which make your products more competitive concerning your rivals.

Keep up your verticals rhythm with competitive prices

As we explained, to make a proper campaign optimization, your prices must be continuously updated in order to keep your competitiveness level up with the current market situation.

Knowing what the value for a specific product is inside your vertical will allow you to adjust more efficient prices that catch the attention of consumers and increase conversions.

Watch your competition

When your prices are at the same competitive level as your vertical, take a look at who is above and beyond you in Google Shopping's products list. You can obtain relevant information that will help you improve your performance by detecting possible weaknesses and strengths. Even though prices play a significant role on the internet, some other qualitative factors influence buyers' decision.

Your website design, the presentation of your products, the information attached to every product, the usability and simplicity of the purchasing system; or facts like shipping costs and time; all this can definitely affect the decision of your potential consumer. That is why comparing your online store with those above you in Google Shopping can be helpful to improve aspects you didn't put an eye before.

Control your metrics and improve positioning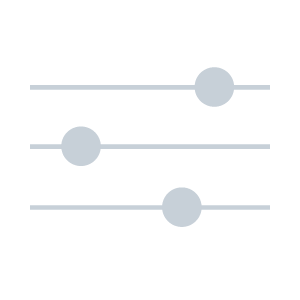 As well as the points previously mentioned, there are three primary metrics you need to watch to improve your competitiveness level and positioning, and to optimize your campaign on Google Shopping.
These three metrics are the price index, the profit margin and the conversion rate. Price index indicates the level of competitiveness of your store. Its value must be higher or equal than the reference figure, as it means your store is competitive enough concerning your vertical.
The profit margin shows the benefits of each product. That is the difference between the acquisition cost and the final sale price. All companies look forward to maximizing the profit margin and monetize as much as possible their most competitive products. Nonetheless, a store with a low conversion rate will need to reduce the profit margin in order to increase conversions.
Finally, the third metric is the conversion rate, which shows the number of sales made through your online store. Having a proper conversion rate is essential as long as you do not put into risk your profit margin.
Improve positioning is a critical aspect that has much influence over the consumer. Those shops that are among the first positions have much more sales opportunities than those at the end of the list, as users perceive them as much more competitive stores with better prices.