General data
Bilua is an ecommerce company of products for the family at European level. It was founded in 2012 under the name of Miscota, and in recent years it has managed to reach sales of over €30M and a team of more than 100 people. The company has rapidly expand from one to five online stores. Miscota, Kidits, Carethy, Biuky and Wellindal have presence in more than 25 countries in Europe, including France, Italy, Portugal, Belgium, Holland, Germany, Austria, Poland and Luxembourg.
---
How Bilua improves its strategy every day
Bilua has five online stores with an increasingly strong presence in Europe. Its expansion is happening very quickly and, as Pure Player of the market, bets on new tools to improve its daily performance.
The products of the five stores (Miscota, Kidits, Biuky, Carethy and Wellindal) extend to the categories of pets, children, beauty, health and home. That is the reason why they face multiple price and stock changes of their competition every day.

+100,000
Available products





Worldwide
Shipping orders
For this case study, we have talked with Albert Costa, co-founder and CEO of Bilua, whose job is to determine the strategies that the company will carry out to grow and achieve optimal positioning. These directions and measures focused on competitiveness and profitability are always justified by a detailed analysis of the market and are the ones that allow the team to get the most out of the company's available resources.
Bilua online stores
Turnover exceeding €30M
A team of more than 100 people
5

Online Stores

+25

Total Markets

650

Monitored Rivals
The problem
One of our greatest concerns is increasing our catalog of products in order to keep offering our customers a wider assortment. This involves releasing more than 10,000 products in 25 markets on a weekly basis, which means that we have to deal with 250,000 new prices every week. To do so, we mainly worked with a system of pricing by categories, in which improving accuracy in terms of pricing was, to be honest, quite complicated and we lost so many opportunities to gain a bigger margin.
The solution
With netRivals we have managed to get a higher percentage from all our catalog, connected to the prices of our competitors in all the markets. Something which helps us set a far more accurate pricing strategy. We have been able to get rid of lots of Excel files with prices along with the manual procedure. Therefore, we have gained time to be spent on strategy, analysis on market movements, as well as on the decision-making process.
The results
Now we can accurately tell in which products we are the cheapest and strongly invest in them, given the fact that conversions significantly increase at better prices. A remarkable improvement has also been made in the purchasing department because thanks to the real-time information on the pricing actions of our competitors we haven been able to negotiate in a more effective way. netRivals' flexible and adaptable solution is critical for us to manage our pricing in such a competitive sector as Pet Food.
---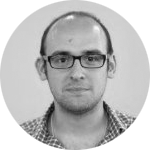 Albert Costa
Co-founder and CEO of Bilua