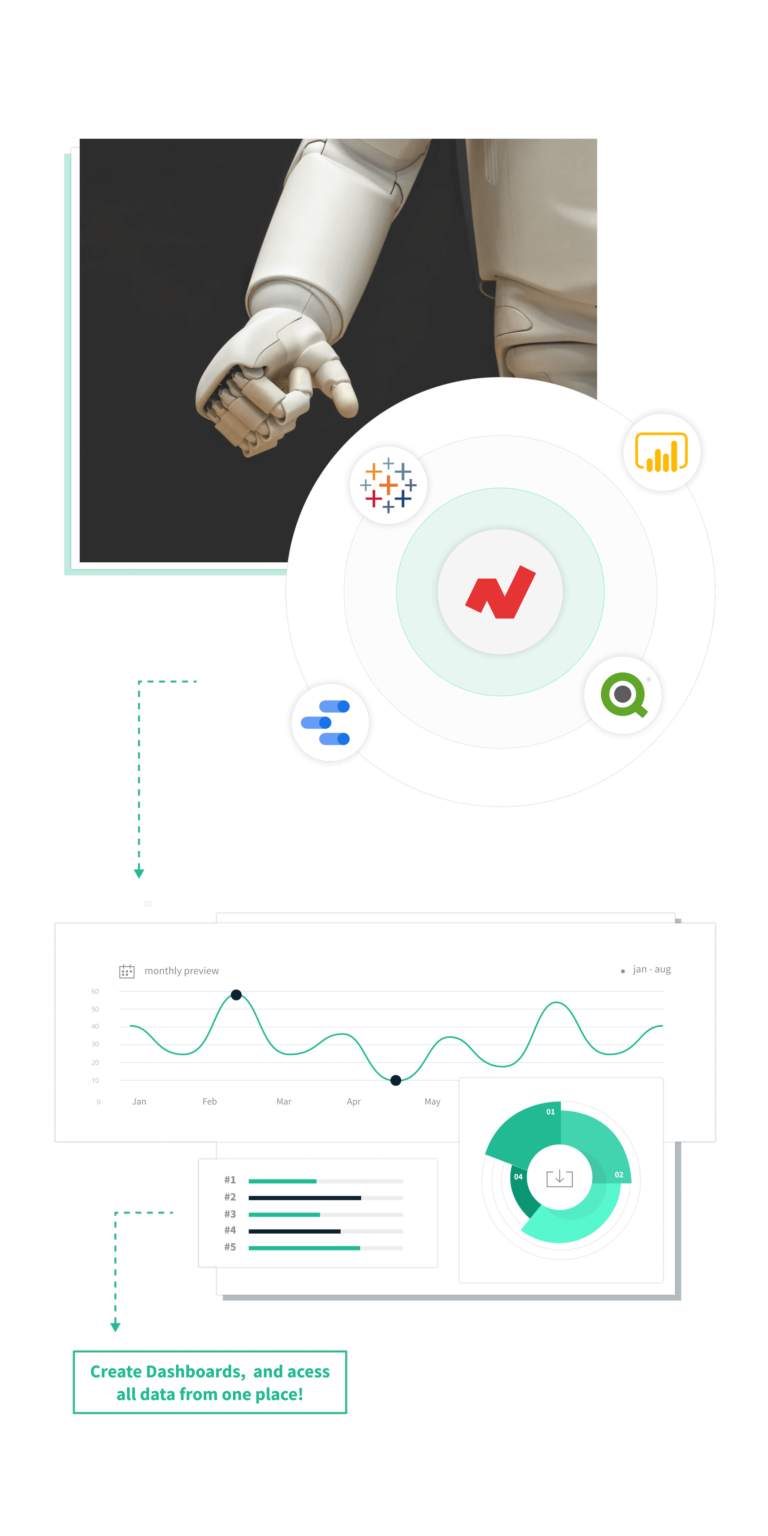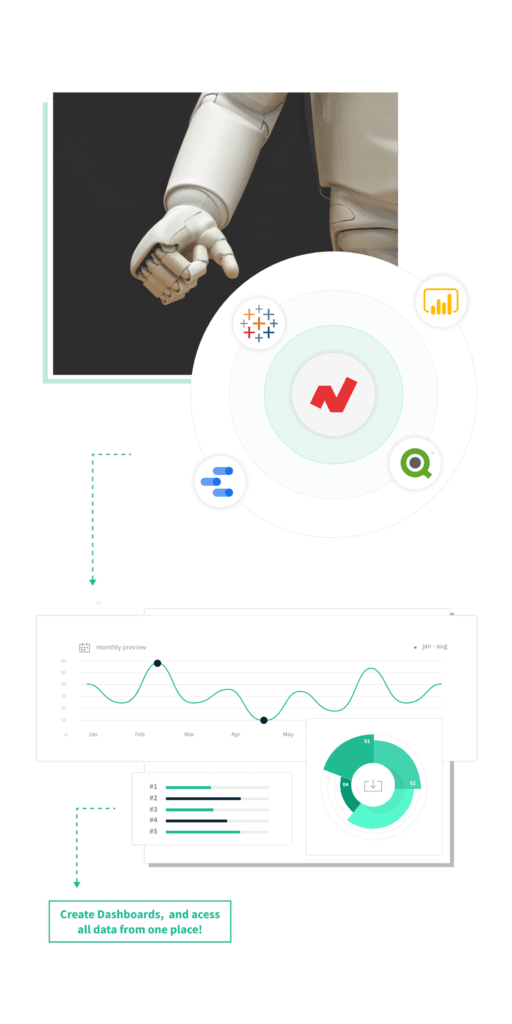 Netrivals puts a wealth of data at your fingertips about the actual status of products in the online market. This information is of great quality and value that will allow you to analyze in a deeper way the changes in the state of the products in the different distribution channels and marketplaces. Start evaluating the real value of your products on the market now.
Connect with your Business Intelligence Tool
If you have a Data or Business Intelligence department, you will easily connect the data source to your BI tool, such as Tableau or QlikSense. If you don't have an actual BI department, our solution will give you the opportunity to view the CSV content provided using Excel (or any other spreadsheet tool, such as Google Sheets or LibreOffice).
Custom Projects: Design how you want to visualize your data
If you have a specific project in mind that requires data extraction and processing, please contact us and we will make it possible. You can learn more about business intelligence and how we work on that field by visiting our Business Intelligence section.
These are just some of the possibilities of merging Netrivals with your Business Intelligence: