For many small businesses, the holiday or end-of-year sales season can make or break the entire accounting period. For example, if you do a Google search right now looking for a random product, the first thing that will come up at the top of the SERP page are the products that are for sale at different retailers, both available in stores and online.
But the real question is, how do they end up in this section? The answer: Thanks to Google Merchant Center.
What is the Google Merchant Center?
The Google Merchant Center is a digital tool available to any retailer both selling online or in stores, as their products and images are uploaded within the Merchant Center, into Google Search, Google Shopping, Google Images, and more. 
The importance of the use of Google Merchant Center in the creation of marketing campaigns remains the essential product information that you need to store to generate ads for your potential customers. 
Google Shopping is a custom search engine used through Google Merchant center to create these ads and make it easy for users and visitors to search for and compare products.
Think of it as a comparative service, as the variety of items searched for is wide, in order to improve the ranking of your products as well as the performance of search engines. 
Soon you will learn about the benefits of Google Merchant Center and how it can help you advertise your products, as an integral part of your overall digital marketing strategy. 
The 5 Key Benefits of Google Shopping
The Google Shopping Ads mentioned earlier located at the top of the page as part of Google's result page are a chance for your online business, as your products will catch the attention of your visitors. In other words, the higher your products are ranked in the search engines, the higher the probability that your call to action will be clicked on. At the same time if the keywords you provide to GMC match the items that visitors are looking for, the likely your conversation rate will be higher. 
Reach customers at multiple stages of the buying process:
Remember that not only you can reach your loyal customers but also visitors that already have a clear buying intention to buy your products. They will most likely convert by the end of the buying process thanks to shopping ads, as their purchasing intentions may be boosted.
Show up several times in the search engine:
Keep in mind that with Google Shopping, you can appear multiple times on the Google search engine results page. If you use it as a complete marketing mix, you will see that you are not only visible through Google Shopping, but also through search ads and organic results.
Last but not least, GMC helps you improve the quality of your leads by using Google Shopping. As mentioned previously, your products will be seen by Google's visitors, who searched for the items you are offering. At this point, once they click on the advertised item, and land on your page, they will likely purchase your products if their expectations are met. 
For example, if a consumer is willing to buy an iPhone 14, this person may see the item ads from web shops that sell iPhones. Based on the product feed, characteristics, price, and payment methods, the buyer can decide which one is the most interesting. So, once the buyer clicks on the ad, it means he is already a step further in the purchasing process.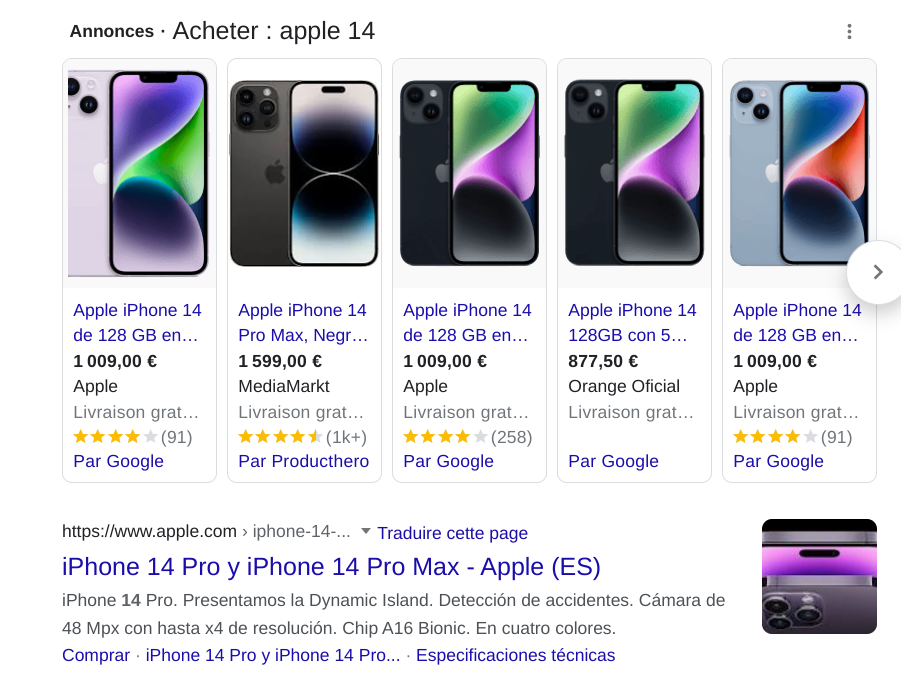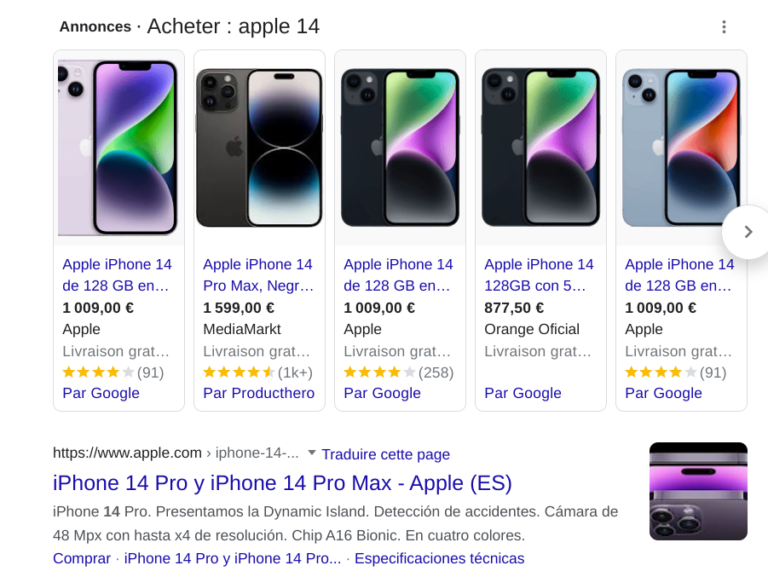 Generate more visitors to your website:
Finally, but most importantly, when a shopper clicks on the ad or the product link he will be automatically directed to your website and can also buy more than just the product he clicked on.
So how can we use Google Merchant Center?
It is actually quite simple. First things first: You have to start connecting your Business Google Account to g.co/merchantcenter, and if you don't have it, you need to create it! Here are the steps you need to take:
1. Business Information:
Once you are connected to your account, you have to enter your business information including the business name, country, and time zone.
Next, you need to specify if you want customers to purchase your products on your online store as '' On my website'', in case you are selling in-person only, make sure to select '' At my local store'', besides that you can have customers who can check out directly through Google by choosing the option on ''Google''
2. Platform setup:
Once you have entered your business information, you need to set up your shop information on the platform. On the left side, you will find a checklist and then you must go through each step of it before you launch your business, for example, you need to: 
Verify and claim your website

to your Google Merchant Center account, and use one of two options: An HTML tag or uploading an HTML file.

Set up shipping:

After verifying your website, you need to set up your shipping information if you are selling online, including the country, the currency you are shipping from, the delivery location, the shipping costs, and many other features. 
Set up sales tax:

Now that you are on this step, you need to set up your sales tax based on where you are selling. 
Before you will be able to launch your Google Merchant Center account, you need to list your products, for example, there are 3 ways to do this: 
Through your website:

You can upload your products easily using your website once connected and verified.
Add one product at a time: You can also upload each product individually, then you will be asked to add information about your product including title, description, image, price, and location to purchase.
Add multiple products at once: If you want to sell a lot of products, this option allows you to add multiple products at once. 
After selecting your country and language, you will have at your disposal many options to select your product data. You can choose any of the available options to get your products on your website according to your needs, but the easiest option that will upload them all is to use Google Sheets.
Before going further with top tips for advertising products with Google merchant center, let's define first what is Google Shopping.
Google Shopping is an e-commerce platform that compares products, showing users where they can buy products, as well as the prices. 
Bear in mind that using the right structure, a language that your customers are speaking, Google shopping will help you:  
Optimize your feed as well as your products' descriptions

as Google will analyze what your products are offering and how they are used, which means that the better your products are standing out from competitors the better your products will be ranked. 

Select the right Google product category for your marketing campaign.

This is why it's important to add as much information to your product uploads as possible.

Deep linking:

Your customers will be directed to your app directly from the content of customers' search, display and shopping ads, both available for Android and IOS able to track your customers' conversions.

Get reviews 
Now that you know more about

the benefits and tips

…
Is it possible to monitor prices on Google Shopping?
The answer is yes, with Google Price Tracker, you can have a clear vision of your competitors, as well as the most expensive and cheapest options available on the market.
Our Google Shopping repricing solution will help get a full analysis of the market prices, set up dynamic pricing for your products, and help with the creation of marketing campaigns based on the market competitiveness. Also, remember if you have the best price on Google Shopping, you also have the opportunity to win the Amazon Buy Box, this will help you increase your visibility, as well as the conversion rate of your products.
Interested to know more about how you can increase your audience on Google Shopping?
Name of the Author: Abla Kabbaj