One of the main features of the sporting goods industry is the continued use of elite athletes as a central pillar of campaigns and product presentation, due to the great influence they have on the Web. These presentations, like new official kits or even athletes who develop production lines within the brands, have become mass events in which to take advantage of the impact of these items.
Michael Jordan is the paradigm of an athlete as a cornerstone of sports campaigns, when in the late 80's he was the visible face of Nike, and later adopting his own brand -Jordan- within Nike.
For any online store of sporting goods it is essential to be aware of the trends that are shaping the market and the new products launched by the competition. An important point to note is that this sector has a high rate of new product launches, such as sports equipment that changes every year or new versions of sports footwear.
In this guide we will teach how to explore product trends and quickly identify new sporting goods for your e-Commerce business.
Find trending items
Deciding which products have to be acquired in order to sell is a complicated task for the Purchasing Department. Although market studies continue to be a reliable source for analyzing demand for a given product, the rise of the Internet and social media has provided another source of information for choosing one type of product over another.
How to discover trends on the Internet? You have different choices available to you.
One of the best known is to use Google's trend portal, Google Trends. Through this platform you can observe the interest and volume of searches over time on any topic. You only need to write the concept you want to search for and observe the level of interest it has generated in a given time.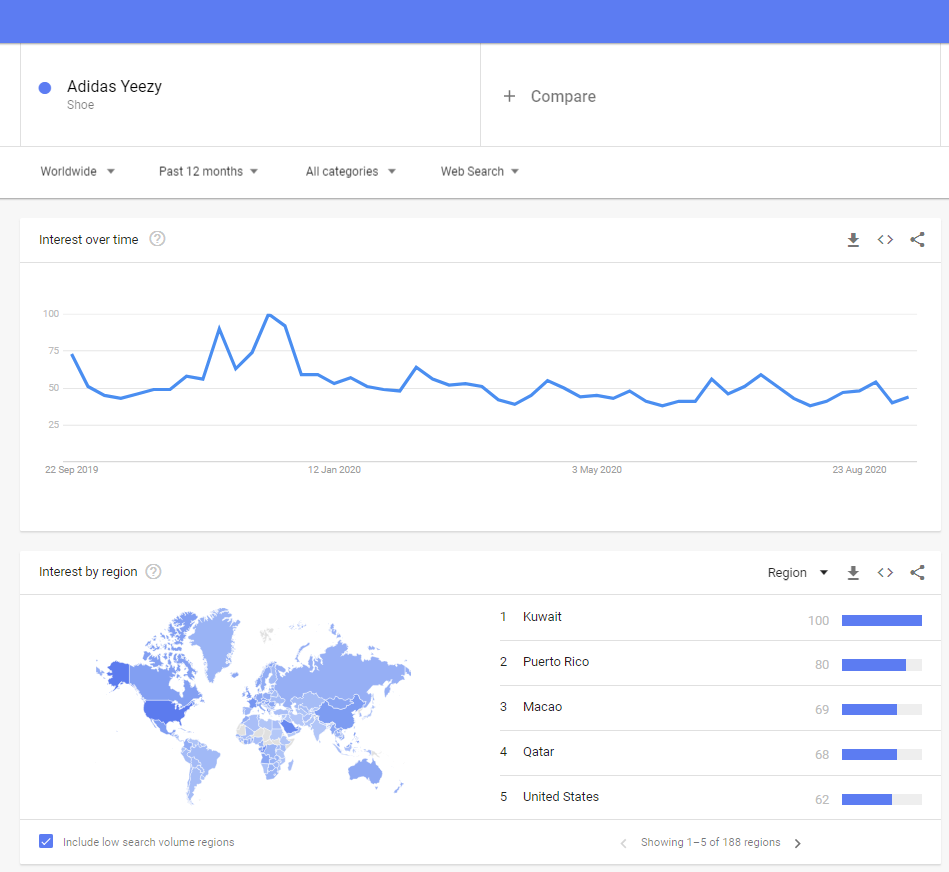 The Google platform allows you to add depthmore comparisons so that you can see two similar niche products, such as sneakers, in more . This analysis is useful to determine which product is in high demand, which will provide greater profitability for your sporting goods ecommerce store.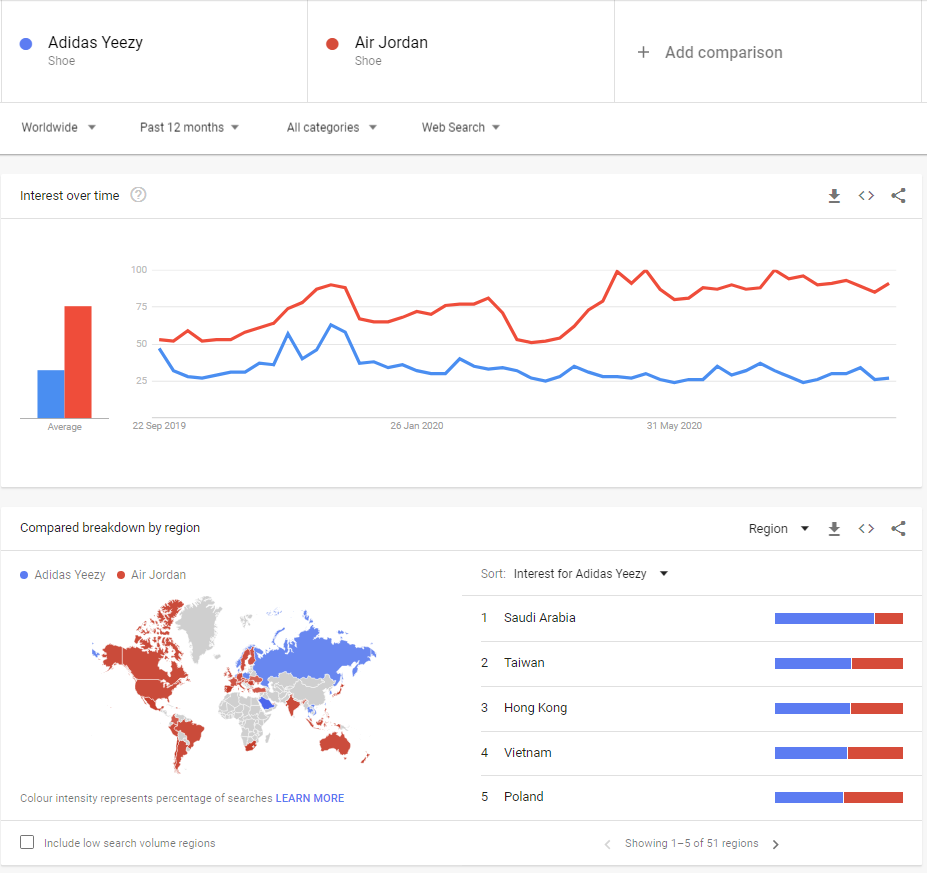 Apart from following trends in search engines, to sell your products you will also need to do extensive research on social networks as well as different forums, such as Twitter or Reddit. These online communities can help you see the purchase intention or interest that consumers have in any product.
Big Data to find products
Even though searching in social networks and search engines will give you insights about the behavior and level of interest of consumers about sporting goods, you have to take into account the competition when it comes to which products to add to your e-commerce catalog. In such a competitive sector as the one of sport products, to do this kind of selection manually would represent an inefficient consumption of human and monetary resources of your business. That's why you have at hand the use of Big Data tools that allow you to automate the process of gathering public information about competitors' products.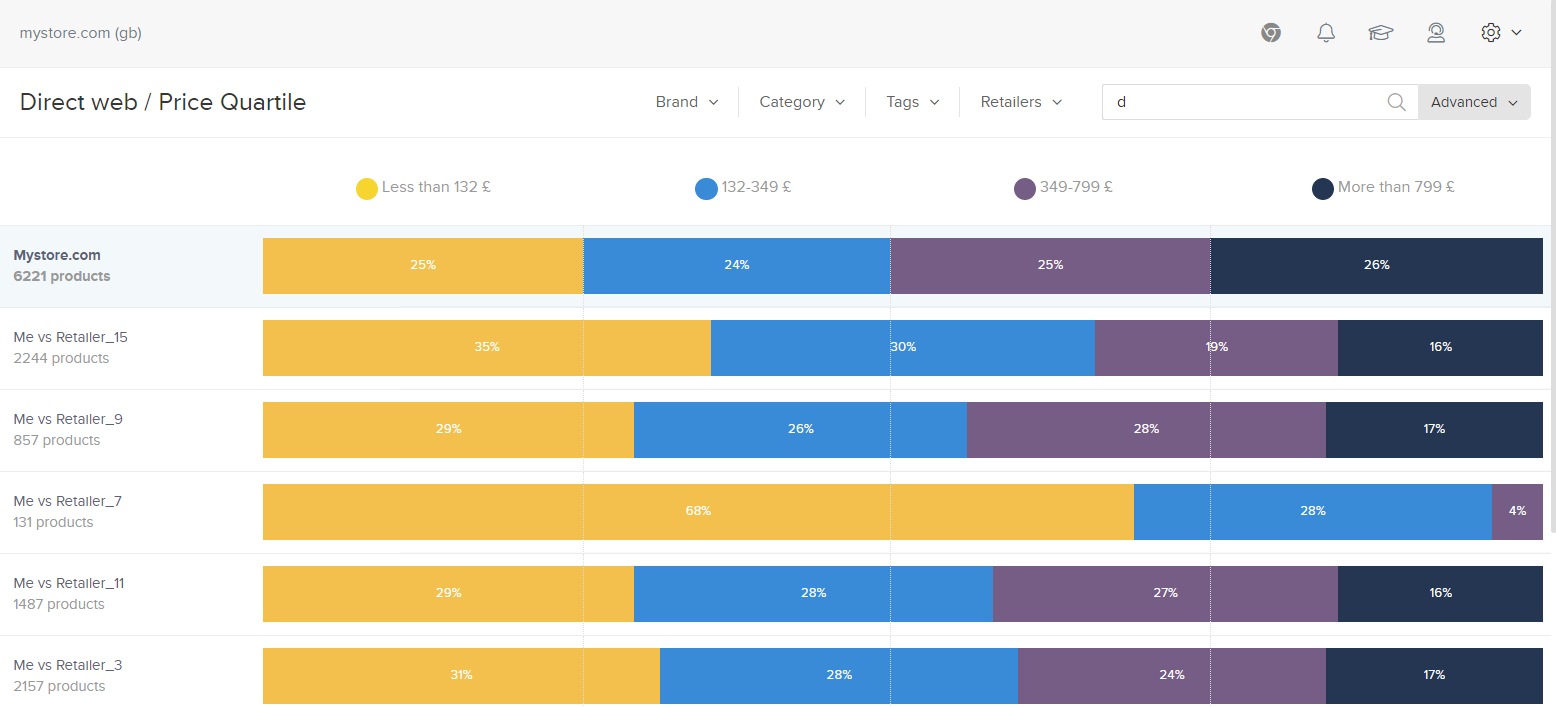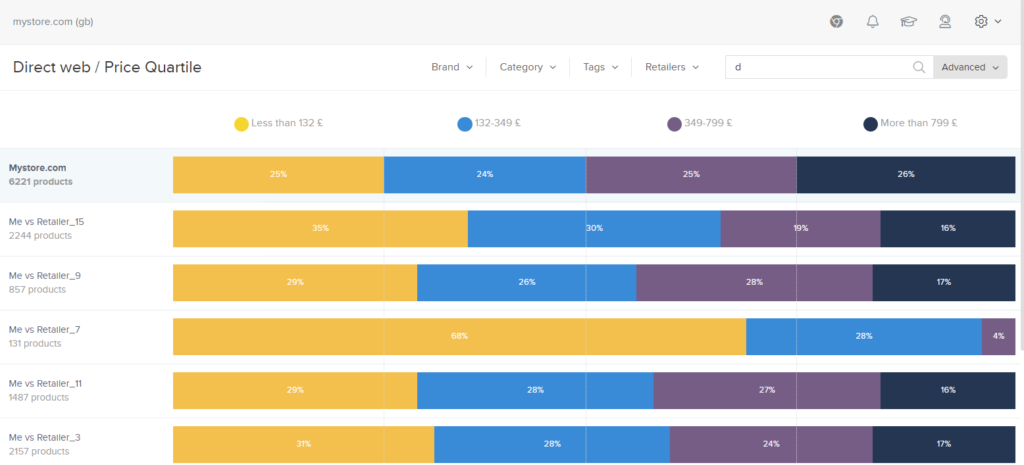 Quartile price analysis through Netrivals' Direct Web Module
Price analysis of your rivals will give you a specific idea of your competitive position in the market, your points to exploit and areas for improvement. Although price is the most important attribute of a product, there are other characteristics that cannot be ignored:
Titles
Available photos (includes photo dimensions)
Brands
Categories
Stock Availability
Price evolution
Shipping costs
Delivery times
Product descriptions
Attributes: color, material, sizes, etc.
EANs
MPNs
Promotions available over time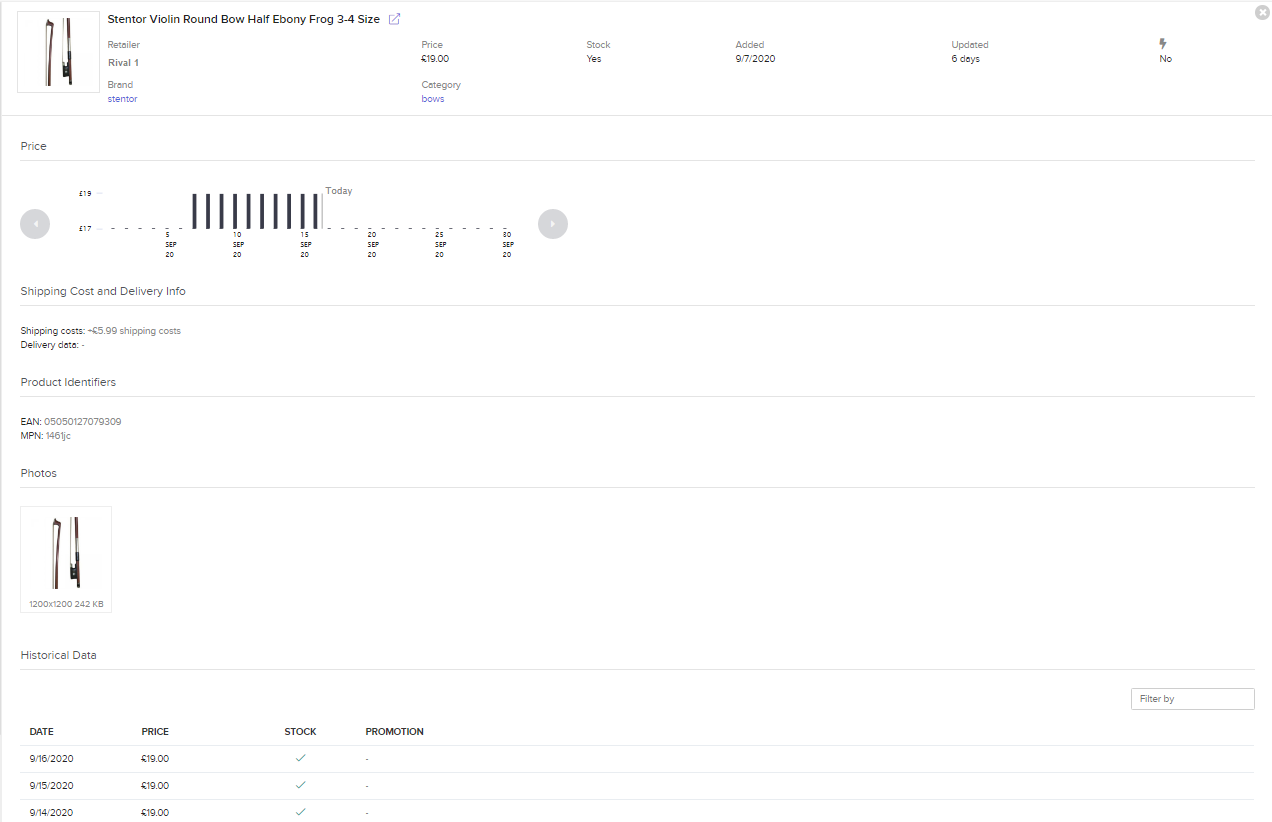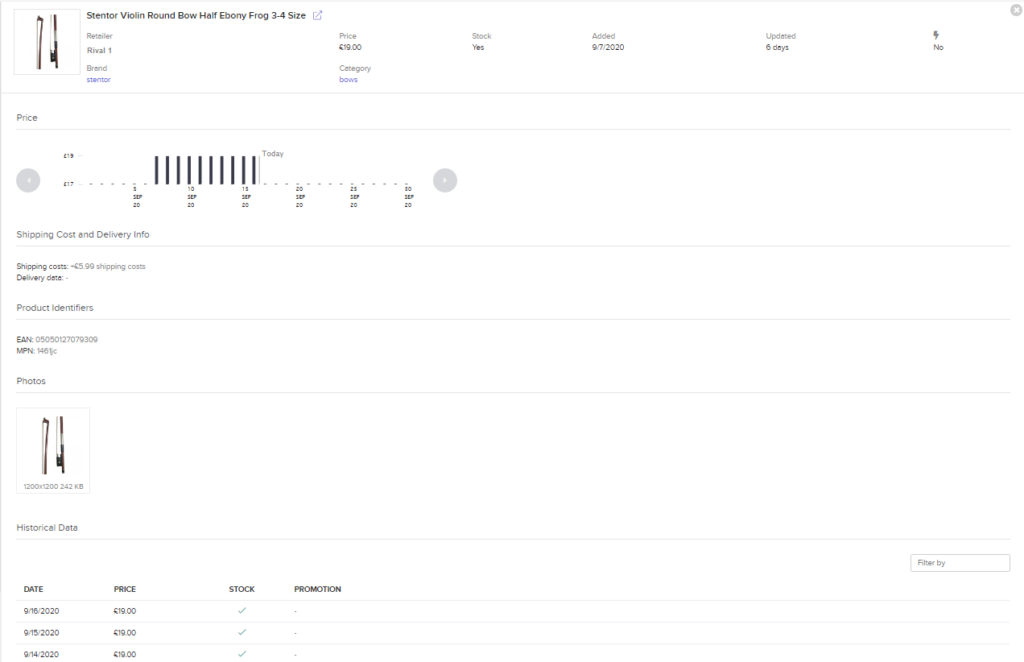 Product sheet through Netrivals' Market Research Module
With all this information, the analysis of the competition is made faster, automating the information periodically in order to always have updated data on the competition's products, find suppliers and include them in your catalog.
Although the use of platforms such as Google Trends or the monitoring of social networks looking for products in trend is useful, you have at your disposal with the product explorer tool an application that allows you to receive alerts at the moment that a specific competitor that you have chosen launches a new product to its direct web or marketplace.
The alert system will allow you to react as soon as possible to your opponents and act accordingly in order to remain competitive.
Final Thoughts
From a time to this part the elite sport has become a figure of global reach, as well as the sportsmen in mass phenomena, a fact that has been taken advantage of by big brands to improve the performance of their products.
Nowadays, when defining an effective market strategy, it is necessary to look at all the elements that are around: price changes, new trends, influences, launches… For your sports products e-business to be viable, it will be indispensable to have all factors under control and the most efficient way is through the use of price and attribute monitoring tools.