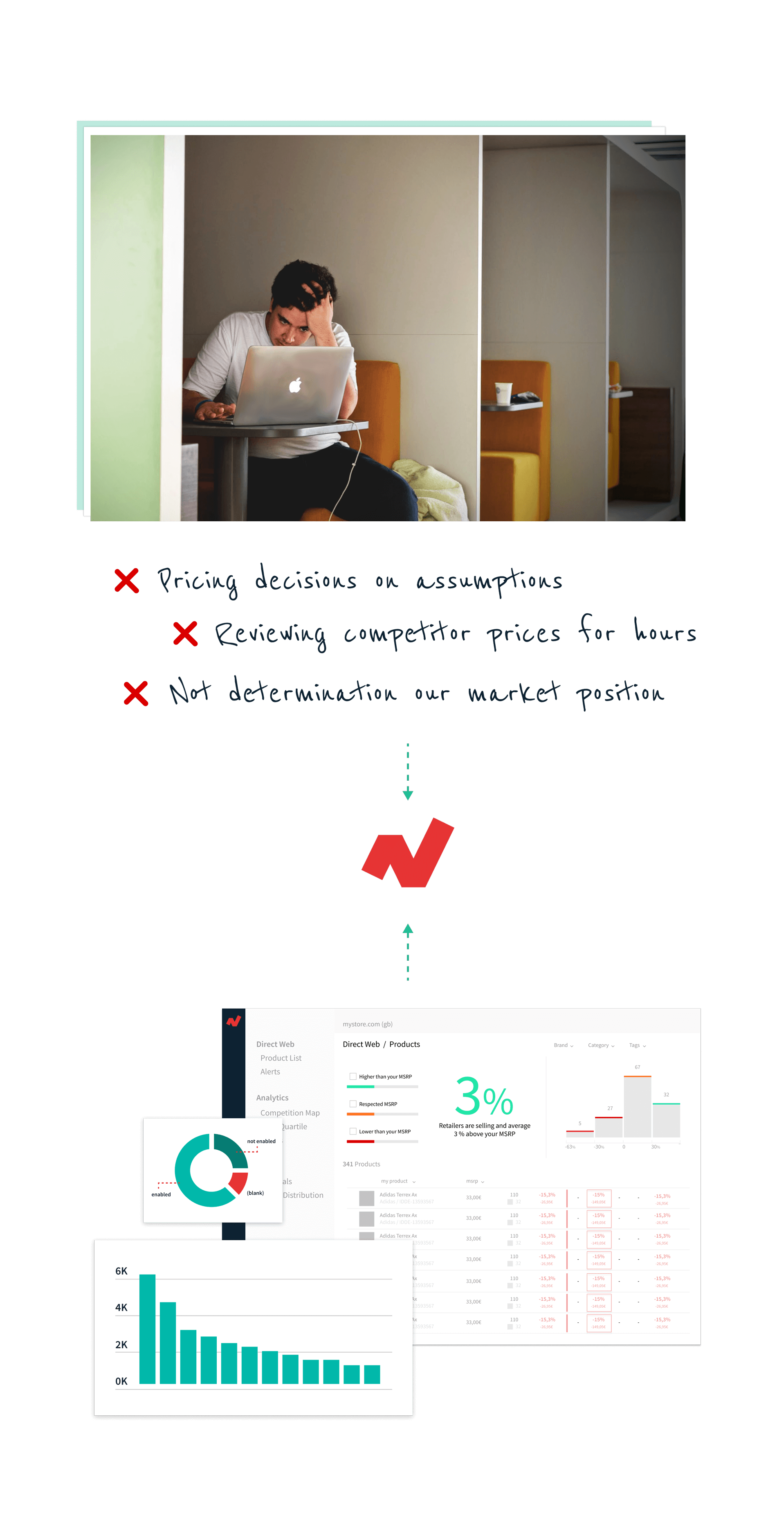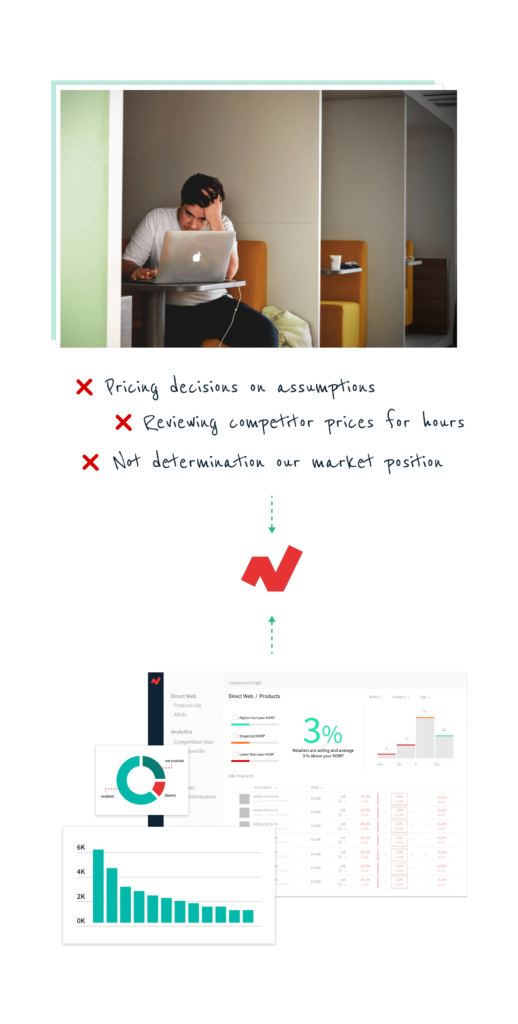 "We review competitor prices for hours"
Netrivals' systems track and update daily the prices of +600M products from +30K stores in more than 50 countries to facilitate pricing analysis in different categories of the e-marketplace. With our solution you can choose the frequency of "crawling" to have the information as updated as necessary.
"We base our pricing decisions on assumptions"
Netrivals collects data on the prices of each of your competitors in an automated way. Each of your competitors' websites is regularly scanned so you can get real, up-to-date information on each of the products you compete in the market.
Once you get to know the competitors for each product, at what price they are selling, along with their stock availability, you can establish pricing rules to guarantee the BuyBox. Unlike most of the ecommerce repricers in the market, Netivals offers you the possibility to lower prices and also increase the price for different products. For example, if you are in a price war with two competitors who have broken stock: why continue to sell the product with such a tight margin?
"We cannot accurately determine our position in the market"
By constantly monitoring your competitors, both via direct websites and comparison shopping engines, you can determine how competitive your e-commerce business is. At Netrivals we use a very important KPI to have a clear vision of your competitiveness called Price Index. This metric will show you the degree of competitiveness of the product calculated based on the average market price.