Product market research will be useful if yoy want to improve your company's marketing strategy, basing your decisions on the collection and analysis of relevant data to your business. By having the right information, you get more chances of making decisions that have a more positive impact in your daily performance.
Nevertheless, such a product market research may not have the same goals in all of the cases. Depending on what we want to achieve, we will use one method or another. In this post, we will explain the case of an e-commerce company that wants to make a product market research in order to clearly understand the market situation and, in consequence, increase conversion rate on their site.
Market research: What do others sell and for how much
---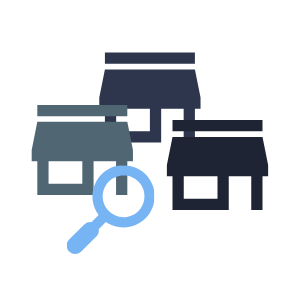 As the owner of an e-commerce business, once you have identified the problem you want to analyze, you should investigate competition and market situation. You should be asking yourself: what is the supply offer on the internet for the product I want to sell? What are the average prices of my possible competitors? What points can I enhance to improve my store performance and get to differentiate from other competing stores?
You have to determine who your direct competitors are, that means, those who sell the same product to the same target audience and for a comparable price as yours.
In terms of e-commerce business, it is crucial to control competitors' prices through price management software. Why? Because when you have updated information about your rivals' prices, you can optimize your pricing strategy and you are able to offer more competitive prices that catch the attention of more potential customers.
So keeping in mind that the price is the winning factor to decide where to buy on the internet, it is handy for us using price monitoring tools that automate processes and provide us with relevant information to improve our online competitiveness.
Due to the high volume of suppliers and the number of e-commerce stores, prices fluctuate way much faster on the internet than in any other physical store. This situation causes strong competitiveness among virtual stores, and if one applies a change on a price, others may react consequently.
Pricing tools software can help you define better your market strategies, because they give you a much more extensive and detailed point of view of the current market situation, of your competitors' steps, and it also assists you in deciding truly competitive prices.
Whom are you selling to?
---
Once you have identified who are your competitors and what the state of the market is, you can proceed on analyzing your audience.
Why is it important to study your potential customers? It makes no sense having an e-commerce store, if you don't take your audience into consideration. Knowing your customers is critical to foresee sales opportunities, create promotions, establish price ranges, etc.
It is not the same selling for a 16-year-old audience than a 35-year-old one, for instance. There are different factors (such as age, geographic location, economic situation, among others) that are necessary to consider to identify needs and consumption habits of your audience and adjust your products' prices accordingly.
Besides, if you get to know you audience, you can analyze what type of products they are looking for, what they search for in your store, if there are any brands for which they have a special preference. By analyzing your user behaviour you can comprehend, for instance, why users come to your store but do not end up buying; maybe your prices were not competitive enough or the shipping costs were too high. Did they come looking for a product that was not available? What were their searches on your site? Ask yourself this and other questions to analyze user behaviour on your online stores.
Nowadays, and speaking in terms of e-commerce environments, the price setting is driven by several factors. Of course, having in consideration users' opinions is still vital; as if you set prices too high, no one will buy on your site. However, there are some other elements to consider, such as purchasing costs or competitors' price.
Qualitative factors
---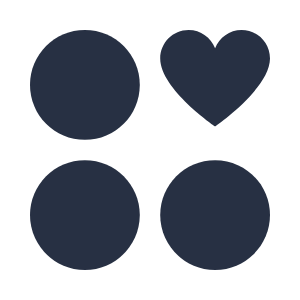 All this will lead you to try to make your e-commerce business different from the others in some aspects. It can be promoting discounts and offers; providing an excellent shipping-, customer- or post-sale service. To gain customer loyalty is the key to help your conversion rate stay steady and make it increase. In order to stay flexible and be different from competitors, it is necessary to innovate and offer new advantages. This is your key to improvement.
Besides, it is also important to make a keywords' research to help you position your products in the web searchers correctly. A good SEO strategy will also be crucial to improve your e-commerce's positioning. You might check your competitors store and make a list of the keywords they use, or study keywords' searching trends.